Local band takes flight
    The Al Gentile amphitheatre hosted a live lunch performance on Jan. 31 featuring a local band of high school students.
     Flight 222 is a metal, rock and funk fusion band formed by seniors Justin Wu and Ziji Zhou, juniors Mason Hanshaw and Michael Flanagan, and Las Lomas sophomore Dean Grenville.
     Despite the unique name, the origin of Flight 222's namesake was not planned out. According to Grenville, they "started throwing out names and Flight 222 just landed with them" and that the suggestion "came out of nowhere."
     The band's set included classics such as Nirvana's "Lithium" and Guns and Roses's "Knocking on Heaven's Door," alongside more obscure songs like "Stone" by Born Without Bones. 
     "I liked getting to see all of them in their element," said junior and event attendee Ally Hughes. "I liked at the end of one of the songs, Mason Hanshaw did his drum solo and he threw his drumsticks into the audience. That was really awesome."
     Hughes wasn't the only one hyped by Hanshaw's drum stick throwing, juniors Colin Ferreria and Vince Krock ran into the middle of the amphitheater to grab the sticks as a souvenir. 
     "I've been following Flight 222 for a while and most people who were watching were sitting around the edge of the amphitheater [not getting into it]," Ferreria said. "I think it would have been more fun if people were in the middle [having fun]. That's why I ran into the middle of the amphitheater."
      Senior Ryan Farkhondeh also attended Flight 222's performance.
     "I thought it was really lively — a nice twist from [the usual] boring, stale lunch," Farkhondeh said. "Their performance was auditorially appealing."
     While their Monte Vista lunchtime concert only included covers, Flight 222 has a few originals in the works. According to Flanagan, one of the guitarists, the band hopes "to do more originals as time progresses" and that they stuck to covers for the MV gig because "people have fun with familiarity".
     The band tends to split into two groups when songwriting. Zhou and Wu prefer a pop-funk vibe, while Hanshaw and Flanagan veer into a heavier metal subcategory. Grenville, the band's vocalist, tends to bounce between the two groups. 
     "Right now, we've been trying to write separately with two halves because Mason and Michael are [into] more metal and [Ziji and I] are more mellow [with music styles]," said Wu, the band's bassist. "Dean, our singer, bounces around. He's the middle man."
     Zhou, one of two guitarists for the band, draws inspiration for the band's sound from the Red Hot Chili Peppers. 
     "I'm into the Red Hot Chili Peppers, they're the band I listen to when I write music — I have a whole playlist," Zhou said. "The Red Hot Chili Peppers' guitar playing is 100 percent [my inspiration]."
     The gig at Monte Vista was not the first time Flight 222 has taken the stage. They have played at Wu's Chinese school and competed in A Brighter Day's Battle of the Bands. 
     A Brighter Day is a charity that's goal is, according to their website, "to help teens and young adults recognize and access resources to cope with the risks of stress and depression through education and socially interactive events."
     Since Flight 222 placed first in the Battle of the Bands in November, they receive a private concert in which they can invite guests of their choosing. 
     This is one of the many gigs they hope to have in the future.
     Flight 222's MV performance was set up in collaboration with junior Warner McDonald and Monte Vista's administration. Warner performed alongside Flight 222 with his rendition of Coldplay's "The Scientist".
     While the future of Flight 222 is still out in the open, Zhou and other members of the band hope to start recording their covers and originals so they can be uploaded onto Soundcloud and other streaming services.
     "Honestly I just want to get somewhere where we can just play and have people there and do our thing," Wu said. "It doesn't matter the venue or how big it is, as long as we're playing our music and we're enjoying it and the crowd's enjoying it."
Leave a Comment
About the Contributor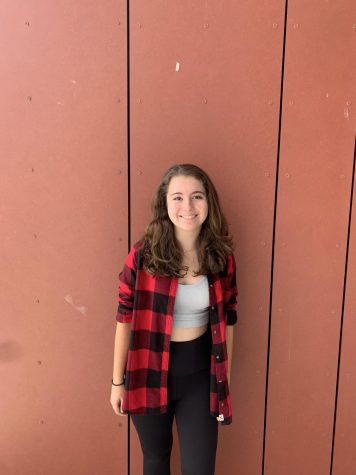 Raquel Montelindo, Managing Editor
Raquel Montelindo is the Managing Editor for The Stampede. She is a senior this year and is excited to...