Young ballernia's journey to the big stage
     While some girls like to play soccer, lacrosse, or volleyball, this Monte Vista student thrives in ballet.
     Sophia Foos, a freshman at Monte Vista, has been dancing since she was three years old. She was recently selected as the lead role in the Contra Costa Ballet for the 2019 season of The Nutcracker, but starting ballet wasn't her idea. 
     "I wasn't too fond of the idea of doing ballet, my mom made me do it, but I loved it ever since," Foos said. 
     It was hard for Foos to get the lead role, since there were approximately 150 other people trying to get that spot too.
     "The school picks who gets the certain role," said Foos. "I was lucky enough to get the leading role."
     Another part of her motivation to take on ballet was her older sister. She also did ballet and Foos was amazed when watching her. Foos' sister was also the lead in her Nutcracker at the San Francisco Ballet, and performed there until she was 18.
     "It was really cool to see someone I know out there, especially my sister" Foos said. "I'm trying to follow in her footsteps."
     This is Foos' eleventh year of participating in a form of dance. She has done other forms of dance, but ballet was always her number one priority. 
     "I've done jazz, hip hop, and a little bit of tap when I was younger," Foos said.
     Foos performs for the Contra Costa Ballet, which was established in 1967. She started going three years ago and they have three performances every year. The class Foos goes to is four days a week after school from 4 to 5:30 Monday and Friday, and 5:30 to 8 on Tuesday and Thursday, with the option of a Sunday adult class from 11:45 to 2:30.
     Foos has done multiple shows with the school including, Sleeping Beauty, Alice and Wonderland, and also two versions of The Nutcracker.
     "I have done other shows for the school," Foos said. "But this is by far my biggest role yet."
     But it wasn't easy for Foos to get the leading role of Clara. She had to do numerous steps, including proving herself to be trustworthy, by going to class everyday and mastering key moves.
     "I had to master certain moves like pas de basque and piqué turns, but luckily those are my favorites," Foos said.
     A pas de basque turn is when the dancer swings one foot to the side, springs onto it, and swings the other foot against it. A piqué turn is when the body moves sharply onto the pointe of the opposite foot, followed immediately by a turning motion.
     Her training includes going to her class everyday and most importantly stretching everyday at home. Ballet is known to be hard on dancers feet, causing bruised toes, ingrown toenails, calluses and blisters.
     "I've been pretty lucky for the most part, the worse thing I've gotten was an ingrown toenail but it didn't really hurt," Foos said. "Most dancers tape their shoes and wear toe pads to prevent these injuries."
     The Nutcracker premiered in St. Petersburg in 1892. This year is Contra Costa ballet's 30th year performing The Nutcracker. The first time Foos saw The Nutcracker she was six months old. Then, when she was six years old, she preformed as a baby mouse for her first performance.
     This past summer, Foos went to New York for five weeks and was part of the American Ballet Theatre. She had class everyday, which consisted of technique and a variation of moves, such as, pas de basque and piqué turns.
     "It was a very cool experience to perform ballet in a whole new city," Foos said. "It was very humbling and I would absolutely want to go again."
     At the theatre she did other things too like jazz, yoga, modern (dance to hip-hop music), character (folk dancing), and at the end of each level a performance. 
     "There were eleven levels that we did, and it would get increasingly harder as you go up," Foos said. "We would do a different excerpt from a different ballet after we completed each level."
     Now, Foos prepares for her next performance for the Contra Costa Ballet, Serenade. She continues to follow in her sisters footsteps throughout high school and hopefully into college.
     "I try to be the best I can be, and leave it all out on the floor," Foos said. 
Leave a Comment
About the Contributor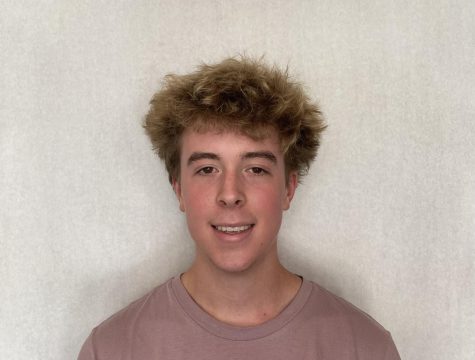 Devin Blish, Online Editor
Devin Blish is beginning his fourth and last year in the Journalism program and is a senior at Monte...