The Bear Story
      Nearly everyone has a family story passed down from generation to generation about how life was for their ancestors. However, Tamar and Adee Franbuch are probably one of only a few people who can say that their great-grandfather survived the Holocaust and tamed a bear.
     The scene sets in the early 1940s, right when World War two breaks out. The Franbuchs' great-grandfather was a member of the Polish army, living with their great-grandmother in eastern Poland when the Nazis invaded. Franbuchs' great-grandfather was captured while serving; their great-grandmother escaped with her father and mother to western Poland, which was controlled by Russia. 
    "Since my great-grandfather was injured he was taken to the infirmary so he could heal before they sent him to a concentration camp," sophomore Tamar Franbuch said. "He was saved because one of his friends came and told him to act drunk… so a Nazi officer would kick them out."
    On her way to Russia, the Franbuchs' great-grandmother heard that their great-grandfather had escaped from the Nazis. 
     "She left her parents and went to the university to where they met, and he was waiting for her there," Franbuch said.
    After reuniting with each other the couple and their great-grandmother's mother lived in a forest, with nothing but a wagon to shelter them.
   "They were literally starving," Franbuch said. "[My grandmother] was 79 pounds, and they shared one loaf of bread between [the three of them]."
    When their great-grandparents finally made it to Russia they lived at a war camp, where they could make money to support themselves by building railways. While they were living in Russia, her grandfather found and tamed a bear cub. Yes, that's right: a wild, abandoned bear cub. After it was domesticated her great-grandparents kept it around as a pet. 
    They got married in 1942 when the war was drawing to a close. After the war ended, her great-grandfather was given an offer to move to Israel with other Polish army officers.  After the war ended, her great-grandfather was given the opportunity to work in the Israeli army. Rather than abandon the bear, they took it with them. Except at this point in time it was fully grown.
     "The bear walked with them and he wouldn't attack or harm anyone since he was trained by my grandfather," Franbuch said.
     After arriving in Israel, the bear was put into a zoo, where it ended up staying for the remainder of its life. But don't worry there was another tamed bear to keep him company. 
The Franbuchs' great-grandparents also continued to live in Israel for the rest of their lives as well, ending the story.
       While her grandparents did end up surviving the atrocities of World War II, Tamar Franbuch emphasizes that many in her family were either killed or lost in the blight.
      "We don't even really know what happened on my Dad's side," Franbuch said. "My great-grandmother on his side was the only one that survived and she was so scarred that she never spoke of what happened."
    The importance of these anecdotes passed down through the generations are very important to the Franbuchs'. Especially since so many aspects of people's culture were lost in the blight.
    "Without these stories I wouldn't know that I'm not Israeli, but actually Polish," Franbuch said. "It's really important to my heritage that these stories keep getting passed down, generation to generation."
Leave a Comment
About the Contributor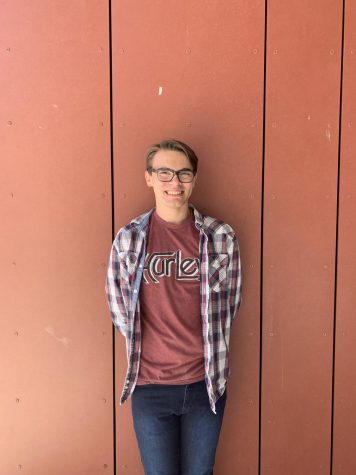 Nick Whiteaker, Op-Ed Editor
Nick Whiteaker is this year's opinion editor for The Stampede and is a junior at Monte Vista. This...