No longer far away
     It seemed distant, like a rare event that would never happen to us. But the plague hasn't seen its end. School shootings and threats have become an epidemic across America.
     The San Ramon Valley School District (SRVUSD) is facing many difficulties battling against these threats. California High School has been notorious for their shooting threats, with more than four threats in the 2018-2019 school year. Iron Horse Middle School had two threats within the same week this year. Coyote Creek Elementary had a shooter threat in the bathroom saying "Evry body dies at 12:30" and was placed on lockdown. On Dec. 19, a graffiti threat saying "school shooting Fri 13th" was discovered at Windermere Ranch Middle School. 
     From bulletproof doors to metal detectors at entrances and even to holding ammunition in classrooms, schools across the country have started to take precautions against school shootings. This new wave prompts the question: Is Monte Vista prepared? SRVUSD has had a recent upsurge in shooting threats, and Monte Vista is within close proximity. Monte Vista principal Dr. Kevin Ahern states that the school is taking this issue seriously.
     "We have our protocols that we follow, and the same protocols that Cal High, Iron Horse, and Coyote Creek have," Ahern said. "We see it as a threat and respond appropriately."
     Monte Vista faced a shooter threat four years ago and took immediate action.
     "Four years ago, we had a graffiti threat where we locked down and did a full sweep of the campus with Danville Police before we released students again," Ahern said.
     With the Danville police protocol in coordination with the school, many students feel safe at Monte Vista. Sophomore Arnish Shah is one of those students.
     "What the school is doing now is very good," Shah said. "It is well managed and protected, and I feel 100% safe unless I hear otherwise."
     Monte Vista ran a lockdown drill in the fall and addressed the protocols. All classroom doors must be locked with windows covered and students out of view through windows on the outside of the classroom. The "Hide, Run, Fight" method is what students should follow.
     Although Monte Vista students are well prepared and know what to do in the event of an active shooter on campus, classrooms may need more emergency supplies. Each classroom is equipped with a 5-gallon bucket of emergency materials, including a first aid kit. However, other items inside the bucket include masks, gloves, and other materials that are targeted more to prepare for natural disasters, not school shootings.
     Aside from emergency procedures, preventing any dangerous situation from occurring in the first place is also an issue.
     Math teacher Anthony Peña believes that prevention is the key above doing drills.
     "Studies have shown that doing a lot of drills doesn't improve outcomes," Peña said. "Checking in and taking care of students is what's important. The work is in prevention."
Preventing school shootings requires the school to pay close attention to student life, schedule, and trends to be aware of what students are going through and how they might feel.
     Social media may also affect threats and shootings. People may develop their motive due to cyber harassment and insecurity. Monte Vista is maintaining constant awareness of the trends and behavior on social media.
     "We pay attention to what's happening on social media, and we want people to say something when they see something," Ahern said. "We have the anonymous tip line and safety plan that are all meant to address these issues."
     Monte Vista is highly emphasizing the procedure "If you see something say something" to make everyone aware of situations going on outside of or within school. Students can express their concerns with administration about suspicious or concerning behavior. 
     Solving the problem at its root is the key. While doing drills may make schools prepared, checking in with students can lower the chances of anything happening in the first place.
     "Once a gun is on campus, we have failed as a school," Peña said. "We have to address the root causes and solve those to deal with any issues."
     These root causes include but are not limited to stress, depression, bullying, family problems, and poor social interaction. These are also linked to fake shooter threats. California High School had a fake shooter threat in May 2019 on the day of an AP test, likely to avoid having to take the test. While students may not always take these threats seriously, the school, district, and police take it very seriously, as the safety of students comes first.
     Students that raise concerns, or act suspiciously, are checked in on by administration to resolve the issue earlier on.
     "We get students on our radar, then we follow up on them as if they may be exhibiting some threatening behavior," Ahern said. "The safety of our students is our number one priority."
     However, situations going on with students with their family may not be within the school's reach.
     "Schools can only do so much," Shah said. "There is an extent to where the school is just too distant to deal with it."
     Schools can't control what goes on outside of campus, and it becomes the responsibility of students to pay attention to their peers. 
     "If someone is concerned about you and they feel there is a problem, at no expense to the student, we will have a conversation," Ahern said.
     But if that someone concerned doesn't exist, then there is nothing the school can do. The school can do its best to understand its students, but it's ultimately a collaborative effort by students and staff to raise awareness of concerns.
Leave a Comment
About the Writer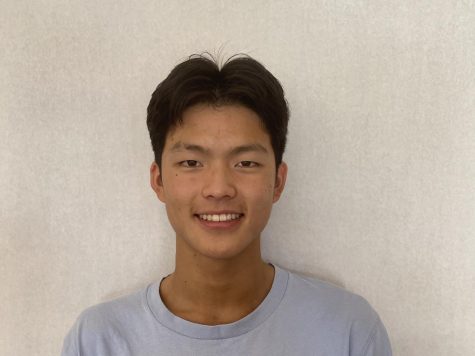 Edi Zhang, Editor-in-Chief
Edi Zhang is a senior and will spend his fourth year on The Stampede as the Editor-in-Chief. He is honored...