MV student engraves his way into business
     Every year, it seems that young CEOs are becoming more prevalent in society. Monte Vista, specifically, has a few students who are starting a revolution of entrepreneurs on campus. 
     One of these students is varsity volleyball player and senior Conner Dahm.
     Dahm recently started his business, Laser Custom Design, where he makes custom designed laser cuts and engravings for students and staff around campus. He says his passion for creating started at a young age.
     "My brother and I would constantly mess around and build a lot of things," Dahm said. "At some point or another, somebody asked if I could make them something, and from there it just spread from person to person. Out of that, I made a business."
     Dahm has learned from experience that creating a business at a young age can be challenging. 
     "Before I started the business, it was hard to get a grip on things," he said. "I didn't really know where to go, so I started to ask around. I asked parents, individuals, and even my economics teacher what to do. The biggest lesson I learned is that it's really all about advertising."
     Monte Vista holds an endless supply of creative tools, all at students' disposal. In classes such as engineering, as well as Java, there are 3D printers and also the Epilogue Laser, which Dahm utilizes to make his products. 
     Students can request any design on any material they want to his Instagram account, @laser.customdesign, and Dahm will have it back to them within a few days.
     "A lot of people want a lot of different designs," he said. "It's fairly new, and it's just me working so it's a little hard to get everyone's ideas onto paper. A lot of people want products, but I like it. It's what I do in my free time. It's not so much a job as it's just fun for me to make people happy and build stuff. I have a creative talent that a lot of people don't, and I want to share it."
    Senior Emilio Arechaederra is one of Dahm's many customers who has bought a product.
     "I've gotten two things from Conner," Arechaederra said. "Both were phone cases. I think it's definitely worth it."
     As for future endeavors, Dahm says that, at the end of the day, his goals are simple.
     "I want to build stuff for people," he said. "I don't really have that many ideas myself, but when people present ideas to me I like to create them. I just want to make people happy."
Leave a Comment
About the Writer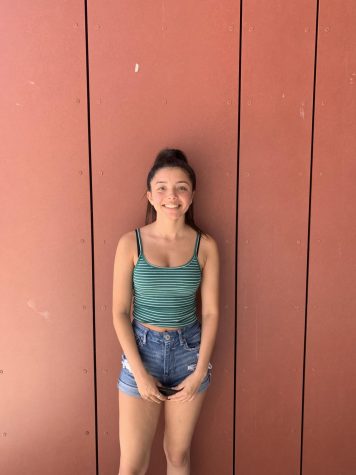 Alexa Andris, Art & Graphic Manager
Alexa Andris is currently a senior at Monte Vista High School. She enjoys hanging out with her friends,...