Cyberbullying and its tolls on mental health
     On October 14th of this year, K-pop celebrity Sulli was found dead inside her home in Seongnam-si, South Korea. 
     Sulli was a former member of K-pop girl group f(x). While an official cause of death hasn't been announced, many people speculate she took her own life as a result of depression. A huge part of her anxiety was due to hateful comments she received online.
     Korean celebrities aren't the only ones who face such negativity. Cyberbullying is also very common amongst American celebrities. 
     Chrissy Teigen found an online forum where users wrote malicious comments about her in 2017. One user wrote, "Drinking alcohol is discouraged when you are pregnant or breastfeeding," attacking Teigen's drinking habits while she was in the process of having another child.
     Zayn Malik was attacked because of his race in 2012. "Nasty things [were said] like I'm a terrorist, and this and that," Malik said during an interview with The Sun in 2012.
     Cyberbullying is prevalent everywhere. No one is immune; not even celebrities. But celebrities usually have thicker skin and even have teams of people helping them to protect their online personas.
     However, everyday people are even more susceptible to such attacks. According to Justin Patchin, Assistant Professor of Criminal Justice in the Department of Political Science at the University of Wisconsin-Eau Claire, about 37% of young people between the ages of 12 and 17 have been bullied online with 30% having it happen more than once. This is no different for students at Monte Vista.
     "I went through a really tough time having text conversations spread about me," senior Emilia Kok said. "It led me down a dark path where instead of being the better person, I retaliated, which ultimately didn't fix anything; I felt bad about myself, and that led me to attempt suicide multiple times."
    We forget that the written word is highly open to interpretation. You won't necessarily catch sarcasm or humour in posts, which can lead to miscommunication. As a result, when we see something out of the ordinary, we immediately respond to it negatively.
     Not only that, the ability to become anonymous is easily accessible online. It allows users to send harmful messages to others without the person ever knowing who they actually are. Often times, these anonymous users are able to get away with their wrongdoings without any consequences.
     "I think the technology we have gives us a lot more power [rather] than saying something to someone face to face," Kok said.
     Due to the rise in cyberbullying in recent years, the government has taken action to decrease the number of cyberbullying cases.
     Laws have been passed in regards to cyberbullying, such as the California Safe Place to Learn Act, which requires all schools in the state to adopt policies and procedures to prevent and address student-on-student harassment, intimidation, or bullying (Cal. Edu. Code § 234). However, these laws are only effective within school campuses. What about cyberbullying that occurs outside of school grounds?
     According to stopbullying.gov, California anti-bullying laws do cover off-campus conduct encompassing any electronic act where the creation or transmission originated on or off the school site. Even so, with the high percentage of cyberbullying cases, it is hard to tell whether or not such laws like these have created any change. 
     Not to mention, according to the National Crime Prevention Council, only one in ten teen victims will inform a parent or trusted adult of their abuse, making it even more difficult to determine the effectiveness of these laws.
     Sulli endured much of the negativity that she came across throughout her career, but unfortunately, it all became too much for her. If celebrities aren't able to handle all the pressure, what does that say about us? Words are powerful, and they can make the difference between life and death.
Leave a Comment
About the Contributor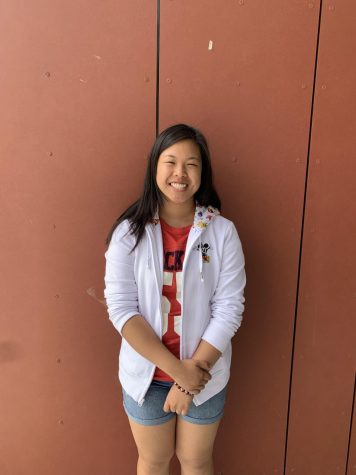 Lauryn Leong, A&E Editor
Lauryn Leong is a senior and a second-year journalist for The Stampede. She is the A&E editor for...