Surviving for 39 seasons: A TV show how-to
     Picture this: a tropical, scorchingly hot island with palm trees and white sand beaches as far as the eye can see. Every sweltering day ends with a frigid night. Days where the sun's reflection on the ocean shines so bright you almost go blind and rain pours around you, water pooling in you palm hut while your dwindling food goes moldy. The people next to you whisper honeyed words in one ear, and whiplash insults in the other. 
     Welcome to Survivor, where life for you is 39 days of trying to outwit, outplay and outlast everyone, all while cameras and a charismatic host spit alternating compliments and insults at you. How long will you last? 
     First aired in 2000 with one host and 20 contestants on the island of Borneo, the CBS show has lived up to its name, going on for 39 seasons. The show's newest season, Survivor: Island of the Idols, is hosted by Jeff Probst. It will be set in the scenic islands of Mamanuca, Fiji, and will feature 20 brand new contestants and two returning coaches. 
     This season will showcase survivor tips and techniques from two of the game's best players. Sandra Diaz-Twine and Rob "Boston" Mariano. These mentors have been around for many years of the show and know the ins and outs of lasting 39 weeks on a show where everyone is out to get you. But these mentors played their first game over ten years ago, and that is a very long time in the game show television world. But is the Survivor we have today the same as it always was?
     With 39 seasons, the only way the show continues on is the immense support it receives. 
     "It's not the same show it was 20 years ago – it's evolved," said Dow Stewart, a math teacher at Monte Vista.
     Over 19 years, Survivor has changed the reality TV game, but the game is continuously changing. As the show continues, the contestants that have been chosen demonstrate more diversity beyond the state where they call home. Recent seasons host contests from blue collar, white collar, and no collar jobs, as well as contestants of varying ages, seuxalities, and ethnicities. 
     "The show has changed with the times, and the contestants change with it," Stewart said. 
     To survive is more than existing. It's evolving, but how has almost two decades of TV popularity changed Survivor? Fans of all types can agree; the show has changed, and not just with the contestants they've selected. But the disagreement begins whether the show changed for better, or for worse. 
     An aspect that many lament is the loss of naivety in the players. Contestants in season one barely talked, all fearful of who to trust and what would come next. With the popularity of the show today, some arrive with strategies already fully developed, causing Jeff to throw constant wrenches into the classic game show format. 
     In order to shake today's contestants, the game has to change to avoid predictability. Merges between tribes happen sooner, idols hidden more frequently with more conditions, and advantages are offered more throughout the gameplay to force the contestants to confront decisions about the game they have to play, rather than the ideal game they want to play. 
     A key element of Survivor has always been strategy. But the strategy of the old days has passed, and in its place is the newer, more viscous approach reigns victorious. 
     In the old days of Survivor, social survival was key. Contestants won based on the fact that they were liked more than the other contestants vying for victory. Alliances were few, and looked down upon as playing unfairly and unrighteously. 
     Now, however, alliances begin to form on the first day, and victory is dependant on your ability to stab your fellow campmates in the back without them suspecting a thing. Total blindsides went from immoral tricks to genius strategy.  
     But how does a show live for 15 years, regardless of how much it changes? The only reason for the show to continue on is because of the immense support it receives. The show is massively popular with a range of viewers. 
     "Survivor is super popular and a lot of people like it, and so they're going to keep making seasons," sophomore Mackenzie Rebello said.
     For many it has become tradition. A family show that everyone can watch together. The show maintains a balance between the more exciting action packed challenges, and the quieter, yet more dramatic camp life. For younger audiences, the challenges are ideal, game show-like setups where people compete to the maximum of their abilities to survive, while at home audiences root for their favorite contestants and teams to reach the finish line first. However, for more mature audiences, the true game lies in the conversations held at camp, the twisting of alliances, the plotting and planning, all trying to predict who will be out next. It truly is a show for all people.  
     "It is something I can watch with my family, and my son, he loves it [Survivor]," Stewart said. "It is a fun show that anyone can get into and watch."
     When it comes down to the wire, what Survivor really shows is how we act when we are completely on our own. Afterall, how would you stay afloat in a world where everyone is out to get each other?
     So if one day you find yourself bored of Kardashians and Netflix dramas, open up CBS and outwit, outplay, and outlast 39 seasons of Survivor, the ultimate reality game show.
Leave a Comment
About the Contributor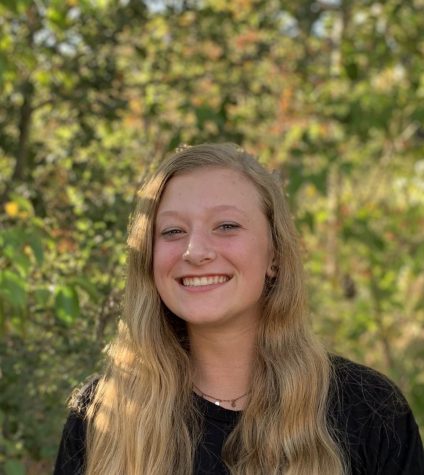 Elisabeth Delpouys, Feature Editor
Elisabeth Delpouys is a junior at Monte Vista high school, as in her second year of Journalism. Elisabeth...