Simone Biles inspires Monte Vista gymnasts
     Gold medalist, Simone Biles, is one of the most famous gymnasts out there. Even a person that hardly knows what gymnastics is, can say that she is the best. For many of our own Monte Vista gymnasts, they can agree that she had influenced their career in gymnastics.
    "Simone Biles is the best of the best," senior Sydney Wightman said. "She is amazing, without a doubt." 
     Biles is a gymnast that earned her fame at a very young age. In fact, she was probably as old as most of the high schoolers at Monte Vista when she became more recognized for her astounding talent. Many young gymnasts are very inspired by her work, including Wightman. She decided to coach kids in gymnastics at Diablo Gymnastics. 
     "Coaching has given me the opportunity to teach kids the sport I fell in love with," Wightman said. "I have learned patience and love for each of my kids and they are all so amazing which made me a better person."
     In the same way, Biles has also influenced many younger, growing gymnasts that hope to reach her level. Biles has always recognized her coaches throughout her journey as a successful gymnast. Wightman hopes to influence her students in the same way. Wightman's co-worker, senior Sydney McKinney, also enjoys coaching young kids in gymnastics as a gymnast herself.
     "I love my job because it allows me to be a positive influence to someone and make their lives more enjoyable and fun," McKinney said.
     The two gymnasts started out as gymnasts from a young age but decided to focus more on coaching rather than competitions due to injuries that halted their career. Wightman, in particular, had a difficult gymnast journey.
     "Gymnastics is a mental game as well as a physical game," Wightman said. "I strained my back when I was 13 and I was never able to fully recover. There were [gymnastics] skills my mind would not let me do."
     Biles had many obstacles in her way with her career but was able to get through them and become a very successful gymnast. Wightman also struggled with some obstacles but recovered from them by coaching others. McKinney also shared the value and love for coaching. 
     "The biggest struggles were by my mental blocks in achieving certain skills," McKinney said. "Especially when I was on the beam."
     Wightman and McKinney still enjoyed the sports they have been doing almost their entire lives.
     "I started gymnastics when I was six and advanced into the upper levels before competition levels," said McKinney.
     Wightman has competed in many regional and national championships as well. She notes that she started to do gymnastics when she was two years old. Similarly, Biles start gymnastics at a very young age and Whightman had mentioned that she was able to grow up watching her perform.
     "I had the opportunity to compete up to regionals three times," Wightman said.
      Simone Biles has influenced many young gymnasts and in the same way, Wightman and McKinney have a chance to influence their young students in the sport they fell in love with.  
Leave a Comment
About the Writer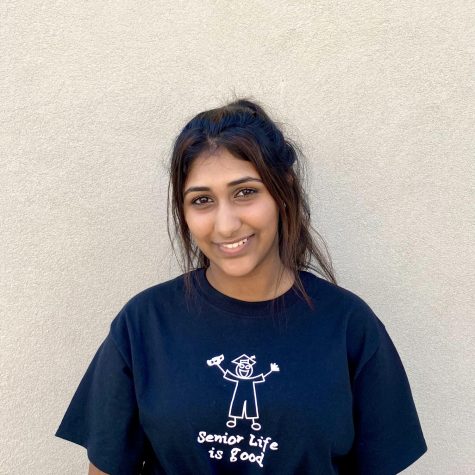 Anjana Dasam, Managing Editor


Anjana Dasam is a senior at Monte Vista and is excited to take on her fourth and final year on the...