ESports' inevitable growth: Good or bad?
Nowadays, most internet users know of the phenomenon that is Esports. In fact, this is a common topic among teens and young adults that serves as a replacement for traditional sports, leading to gaming addictions and many health issues, but is esports really only a negative influence? 
As the second Overwatch World Championship drew to an end with the San Francisco Shock's victory, we yet again witnessed the insane growth of Esports in action. The final match between the Shock and the Vancouver Titans, which took place on September 29th, attracted more than 20,000 fans to the Wells Fargo Center in Philadelphia, where the match was being held, and 1.12 million average minute audience (total number of audiences watching through internet live streams per minute) across the globe.
Despite the fact that the first video game tournament was held more than 20 years ago, the growth of the Esports industry only just started for a few years.  The Esports industry began its exponential growth back in 2012, with a total of 130 million USD revenue, with 2018 as the biggest push, to the point where it is now a billion-dollar industry, according to Newzoo. Some may not want to admit it, but Esports is already a part of our daily life, just like any other traditional sports; in fact, it had already passed many traditional sport industries in terms of revenue and the number of viewers.
As esports's growing trend shows no sign of stopping, the number of gamers also increased steadily. According to statista, the total number of gamers in the world are expected to reach 2.7 billion by 2021. That is 35% of the entire human population, imagine half of this much people be affected by health issues and addiction caused by gaming. You may think everything about gaming is bad, but that is not true, there are also many benefits too. According to positivehealthwellness.com, gaming can help people overcome dyslexia, develop creativity, increase memory capacity, and finally against common beliefs, improve your vision. Moderation is key, as long as you limit the time for gaming, you will not experience any of the health issues gaming may bring.
"I think Esports give those who aren't very athletic a chance to be in the spotlight." sophomore Allen Tian said. "Before Esports become popular, there is no easily accessed chances like these." 
Tian played soccer since middle school, but he isn't good at the sport and stopped playing when he entered high school. 
"I find that playing games, either competition or casual, is a great way for me to unwind from all the stress." Tian is currently working on restoring Monte Vista's League of Legends team, which is planning to play against other high schools in the district.
About the Writer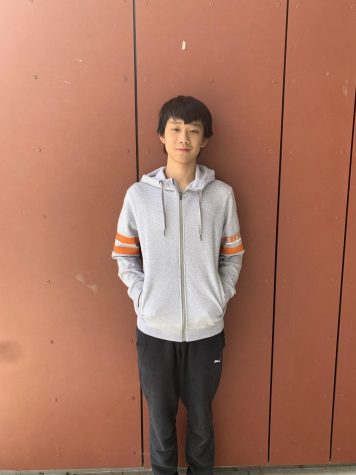 Edward Cheng, Staff Writer
Edward Cheng is a sophomore at Monte Vista faced with many hard courses, this is his first year taking journalism, he self-learns piano as a hobby worth...