49ers off to impressive start
     How does an NFL football team go from having a 4-12 record last season to starting 8-0 this season? Seems unlikely for these underdogs to even have a chance of coming this far, but the San Francisco 49ers have done just that. 
     Many 49ers fans are very surprised by the recent success. Khushal Bhanderi, junior and avid Niners fan, has been waiting for the 49ers to gain their momentum back.
     "It is very nice to see the Niners doing well, it has been a long time since they have had a winning record.  I am very surprised at how they are performing," Bhanderi said.
     Even with the team's recent string of successes, many fans wonder if the 49ers have it in them to win a Superbowl.
     Jakob Del Secco, junior and new niners fan has his doubts concerning the young 49ers team.
     "They have not played any good teams yet and will get destroyed once they play a powerhouse team," said Del Secco.
     On the other hand, junior Jordan Lem, a long time 49ers fanatic, thinks that the Niners are the favorite in winning it all this year.
     "Without a doubt, the 49ers will be Super Bowl champions, there isn't a team that can even come close to competing with them," Lem said.
     The 49ers have been in the bottom half of the league in wins over the past five years and the last time they managed to record a winning season was back in 2013. 
     This season alone, they have already won more games than they did in the last four years.  The credit for this turn around can be given to a few key players and coaches that have really made an impact on this football team.
     The 49ers have had many factors contributing to their successful season but it all started with a new head coach hired at the end of the 2017 season. Kyle Shanahan replaced Chip Kelly as head coach, and is now in charge of pushing the 49ers to a winning season.  
     Jimmy Garoppolo was named the starting quarterback, replacing the injured CJ Beathard, and was signed to a five year 137.5 million dollar contract. He has been a top quarterback in the NFL, with the second highest completion percentage in the league and a passer rating of over 100. He also has been a key player in bringing the Niners together and boosting their team chemistry.
      The 49ers have acquired fresh new talent such as Emanuel Sanders, Nick Bosa and Justin Skule, all three being emerging superstars in the league and playing a key role in bringing the team together.
    In terms of interceptions, fumbles and sacks, the 49ers defense has improved tremendously over the past year.  They currently have a top five defense compared to being ranked 28 out of 32 teams just six months ago. 
      As of Nov. 5, the 49ers have the best record in their conference and hope to launch themselves to a playoff run that results in the coveted Lombardi trophy. With their last Super Bowl win occurring over 20 years ago, some believe that the Niners are overdue for a championship win. 
     James Bender, junior a long time 49ers fan has never seen his favorite team win a Super Bowl.
     "I have not lived long enough to have seen the Niners win a championship.  It has been way too long and the Bay Area has been waiting patiently, I think this year is our year," Bender said. 
 As of now, anticipation is building up within the 49ers fans to see how their regular season play will translate to the playoffs.
      "This team has the potential to go far in the postseason and will hoist the Super Bowl trophy when it is all said and done," Lem said.
Leave a Comment
About the Contributor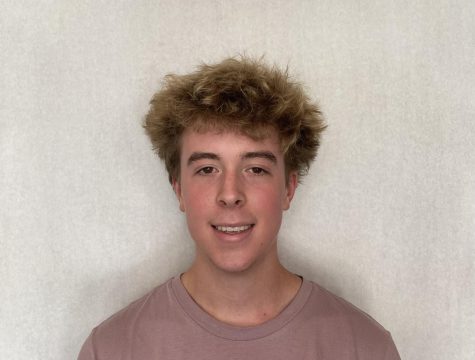 Devin Blish, Online Editor
Devin Blish is beginning his fourth and last year in the Journalism program and is a senior at Monte...