Forced off the team, pushed into something new
   You're waiting for the release of the roster. After working hard for a spot on this team, you are expectant, excited, and even a little nervous for the upcoming season. But the results are out, and you didn't make it. What happens next?
     While getting cut from your sport might not sit well for a while, there are overlooked positives to this seemingly negative outcome.
     Earlier this school year, two seniors, including Dana Wong, were cut from the women's varsity volleyball team — they had played on the team the year before. Wong talks about her initial reaction to being cut.
     "At first I was a little upset; I'd been playing volleyball for six years before I was cut," Wong said. 
     However, Wong also acknowledges that there are benefits to not playing for Monte Vista's volleyball team. While the positives might seem small in comparison to the negatives, they have a greater impact in the long run.
     "I have a lot more free time now, and I also have more time to focus on my job," Wong said.
     It's also important to know that one coaching staff that you encounter at one point in your sports career doesn't by any means determine your potential in the sport. With that being said, a good work ethic is hard to ignore when it comes to how dedicated you show yourself to be.
     Monte Vista alumni, Mateo Cruz from the class of 2019, shows how far a good work ethic can get you. Cruz tried out for the Monte Vista baseball team every spring, but he was cut from the team every year. However, in Cruz's senior year after tryouts, he was brought onto the coaching staff as a varsity assistant coach.
     "During all my years, I was never the most talented, but I always tried my hardest to out-hustle and out-work everyone," Cruz said. "I didn't make it my senior year but they wanted to keep me on as a coach."
     As with anything that might not be ideal, there are some positives to being cut from a team.
     "I was devastated freshman year, but I continued to play baseball and work out," Cruz said. "[Being cut] kind of puts you in your place. I thought I was a lot better than I actually was and it made me realize where I needed to be."
     Even if Cruz never made the baseball team, he earned himself a lot of respect within the program. In his senior year, he was also able to connect with a team that admired his passion for baseball.
     While getting cut from, or not selected for, a team may sometimes seem unreasonable or extremely frustrating, it's important to keep in mind that most coaches aren't fans of letting people go. Team rosters are usually made as a byproduct of difficult decision-making.
     "How does it feel to cut someone, or not select someone? It doesn't feel great,"  said Jessica Laurence, varsity women's water polo coach. "I feel bad, but I know that as a high level coach, I have to make those tough decisions."
     And if you were cut from the sport that you love, take the advice of coaches and teammates who understand what you are going through:
     "Keep your head up and don't let it kill your confidence," Wong said.
     "If you got cut from what you want to do, you have to find a way to work harder than everyone else," Cruz said.
     "I would recommend that athletes re-evaluate why they are there," Laurence said. "If it's worth your time and if it's important to you, then you're going to make the decision to put the work in and make those changes."
     Being cut from a team — for a lack of better terminology — sucks. However, with time and a little motivation, you can find ways to thrive off of that experience. Whether that means working harder for next season or putting that same effort into undiscovered passions, a strong work ethic will always give you the ability to achieve your goals, however they may change.
Leave a Comment
About the Writer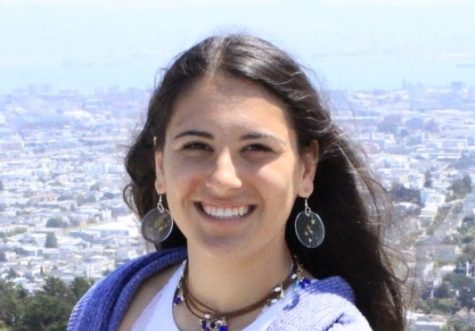 Seta Salkhi, Managing Editor
Seta Salkhi is a senior in her third year of the journalism program. As this year's managing editor,...