Saying goodbye to Netflix?
     Netflix and Hulu are out and new streaming services are beginning to take over TVs and computers all over the world. 
       Beginning in 2019, many companies announced their plans to join companies like Netflix and Hulu, streaming their shows and movies. Disney, Apple, and AT&T/ Warner Media are just a few examples of companies who plan to enter into the world of streaming services starting in late 2019. 
     Developed in 1997, Netflix quickly became one of the most popular ways to stream some of our favorite shows, including NBC's "Friends", "The Office", and ABC's "Grey's Anatomy". In 2013, the company began to create their own award winning shows such as "Orange is the New Black", "House of Cards", and "Stranger Things". 
     Even though Netflix is the go to streaming service, Hulu also offers its own significant award winning shows like "This is Us", "The Handmaid's Tale", and "Brooklyn Nine-Nine". Hulu first developed in 2007 and has continued to expand since then. 
     "It's smart that NBC is making its own streaming service," senior, Christopher Kelly said. "But I think they would probably end up making more money off of "The Office" if they let Netflix keep paying them millions of dollars."
     On August 23, 2019, Disney announced Disney+ at their D23 Expo 2019 in Anaheim, California. Disney Plus is the app consumers will go to if they want to watch anything including old fashion Disney or Pixar movies, Marvel Studios, ESPN, Fox and so many more.  
     Disney and NBC decided to stop allowing Netflix and Hulu to stream their movies and television shows, making consumers switch from Netflix and Hulu to their new services. This means many Netflix favorites will be leaving in January 2020. 
     "I am disappointed they ["The Office" and "Friends"] are leaving." sophomore, Alexandra Girdner said. 
     With this new development, many are wondering if this will make Netflix customers move to Disney Plus or just simply use both platforms.
     "I would use both," senior, Remy Laflamme said. "I can't live without Marvel, but I also can't live without old 80s movies and 'Jane the Virgin'."
     It is unclear whether Disney Plus will dominate the streaming services until it is officially launched, but Netflix will have some competition. Disney has access to: ESPN, Marvel, Star Wars, National Geographic, and Pixar. With such an array of platforms, Disney will be able to reach a more diverse audience than Netflix. 
     "Disney+ marks a bold step forward in an exciting new era for our company—one in which consumers will have a direct connection to the incredible array of creative content that is The Walt Disney Company's hallmark," CEO of The Walt Disney Company, Bob Iger said. "We are confident that the combination of our unrivaled storytelling, beloved brands, iconic franchises, and cutting-edge technology will make Disney+ a standout in the marketplace, and deliver significant value for consumers and shareholders alike." 
About the Writer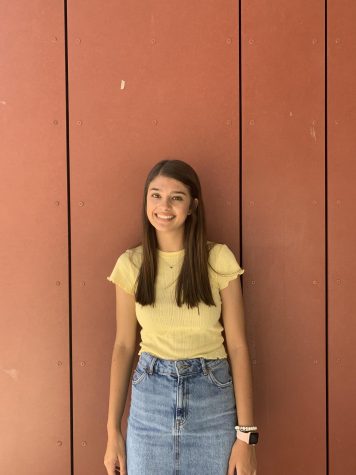 Gabby Ceccarelli, Social Media Manager
Gabby Ceccarelli is a senior at Monte Vista High School and is excited to be a member of The Stampede. In her spare time, Gabby enjoys binge-watching old...