Rock n' Roll is the new rap
     In the words of rapper Kanye West himself, "rap is the new rock n' roll."  In a modern music industry dominated by rap and pop, a few select rock and metal artists may have switched roles. Is rock music making a comeback?
     In the past few months, two huge metal albums debuted on the Billboard charts at number one—  Fear Inoculum by Tool, and We Are Not Your Kind by Slipknot.
     How do you measure these sales? Equivalent album units are the units that Billboard uses to measure the popularity of an album every week. These units are a combination of traditional album CD/vinyl sales, album package/bundle sales, online downloads, and streaming from outlets such as Spotify and Apple music. 
     According to Billboard, Tool's newest effort Fear Inoculum generated a whopping 270,000 units sold in just its first week on the market, with 248,000 of those units being in actual album sales. To put that in perspective, Taylor Swift's new record Lover was still earning 178,000 units in its second week after release. That's almost 100,000 units less than Tool.
     Also bear in mind, Tool did not use bundling packages with band merchandise, concert tickets, or album pre-sales. For example, Billie Eilish's newest number one When We Fall Asleep Where Do We Go? sold an astonishing 313,000 units in its first week of release, according to Billboard. However, only 170,000 of these units were in actual album sales. The other 143,000 units came from online streams and album bundles with perhaps a concert ticket, merch, or presale. This means that in terms of first week album sales, Tool out-sold Billie Eilish.
     Although Fear Inoculum and We Are Not Your Kind may have toppled some of today's artists in sales, it doesn't take away from the fact that rap and pop dominate the modern music industry. 
     "Pop works, because it's catchy," junior Jack Romero said. "The radio and the media are pushing pop music because I think it's a lot easier to sell."
     Given all of the current Billboard standings it's no question that pop is on top. So does the arrival of two new metal albums in Billboard's number one spot signify a rock revival? 
     "The appearance of the new Tool and Slipknot albums aren't about new surges of metal and rock," senior and musician Ziji Zhou said. "The number one Billboard spots don't show a trend of a rock revival."
     It's also important to note that metal in general may not have even been popular enough to consider these new albums a "revival."
     "I honestly don't think metal has ever been mainstream," sophomore Jack Mabery said. "It's not necessary for metal to be popular because I think it's totally possible for any genre to survive without being mainstream."
     Even if rock and metal might not be seeing a revolutionary comeback, rock culture has been getting recognition in other forms. Recently, popular rapper Post Malone did a collaboration song with none other than the Prince of Darkness himself, Ozzy Osbourne.
     According to NME, Malone himself was "honoured" to do a song with Osbourne and noted that "it was a big deal."
     Many confused Post Malone fans took to Twitter to start asking who Ozzy Osbourne is. As one user writes: "listening to post malone.. WHO is this Ozzy Osbourne guy… he's so good.. he's gonna be FAMOUS AND POPULAR." Even if some of Post Malone's fans may have never heard of Osbourne, at least the Prince (therefore rock music as a whole) is getting some more widespread recognition.
     Fact is, times have changed, and many may argue that the standard of music has changed as well, leaving a lot of aspects within rock and metal music out of the mainstream. Rock may not be on a full swing revival yet, but it is definitely refusing to die.
About the Writer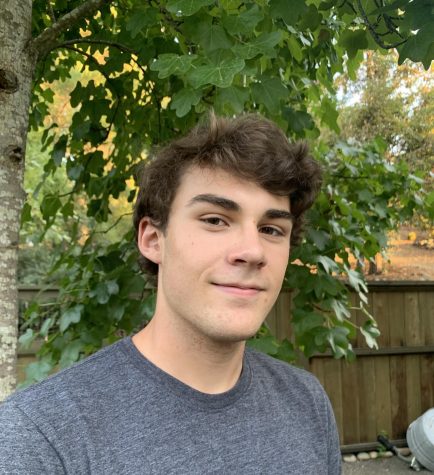 Mason Hanshaw, Editor-in-Chief
Mason Hanshaw is a senior at Monte Vista and is the Editor-in-Chief for the 2020-21 school year. Mason enjoys playing baseball, and has played for MVHS...