Who owns Spider-man?
     Our beloved Spiderman was getting pulled away from Marvel Studios and the biggest debate was whether Spiderman is owned by either Sony or Disney. We know that before, Sony and Marvel have each owned half of the Spiderman franchise in the past, but now Sony has driven Marvel away. 
     "The MCU [Marvel Cinematic Universe] portrayal of Peter Parker has been my favorite cinematic portrayal of him thus far," sophomore Mackenzie Rebello said.
     Recently, fans started to talk about Disney also being a part of this deal and some say that Disney and Sony are sharing 50/50 of Spiderman's profits. Sony and Disney have worked together in the past for previous Spider-man movies and there is no reason for them not to continue their partnership and there was going to be no ties to Marvel. Although this time, their partnership seemed to be a little rough.
     "I do think that Sony will no longer have any deals with Disney after this problem," sophomore Robby McHale said.
     The problem between Disney and Sony is that Disney had asked the MCU for more share of the Spider-man's franchise, however Sony declined. If they had accepted, Disney would have been much more wealthier than Sony. This won't work because one of Disney's main providers is Sony itself.
   "I would hope that they could make an agreement and forget the whole ordeal even happened," Rebello said. "Even if they do end up returning Peter to his rightful place in the MC, I'm not sure if Sony's and Marvel/Disney's relationship will ever be the same again."
     Rebello's hopes came true because as of September 27th, Spiderman had announced that they are back in the MCU, making the Disney verses Sony debate disperse.
    The big controversy is "who owns Spider-Man", and this seems to be a big deal because of the publicity of Tom Holland.      
    Before fans were aware of this new announcement, some were very unenthusiastic about how the Spiderman films would have turned out.
     "Sony has done a great job with the Spider-Man films, but not including The Amazing Spider-Man 2," McHale said.
     With that, Marvel fans that still believe that nothing can compare to the quality of Marvel movies.
     "So far, Sony's Spider-Man movies outside of the MCU have certainly not been anywhere near the best that they could be and I don't think this next movie will be an exception," Rebello said.
     Some might wonder why there was a sudden change in the owners of Spiderman. The answer is simple, Tom Holland is a thoughtful man that cared about his fans and their interests. In USA Today, Disney CEO Bob Iger announced on Jimmy Kimmel Live! that Holland wanted to thrill his fans that he will be staying at the MCU.
      "…It was clear that he [Tom Holland] cared so much… the fans wanted all this to happen," Iger said. "…he's a great Spider-Man, isn't he?"
Leave a Comment
About the Contributor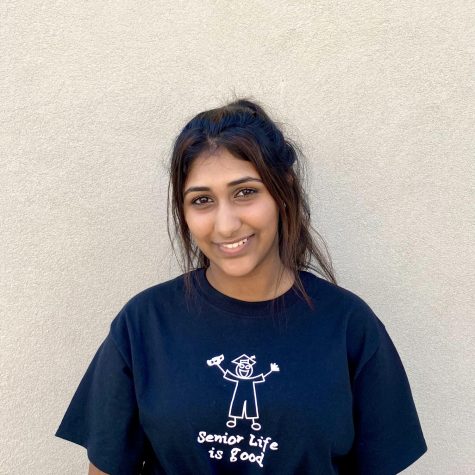 Anjana Dasam, Managing Editor


Anjana Dasam is a senior at Monte Vista and is excited to take on her fourth and final year on the...