Understaffing closes Workday Cafe
     The Workday Student Center (WSC) Cafe has been closed during lunch since the beginning of this school year. As a result, students are eating less from lack of food access and the main cafeteria in the commons is overcrowded. 
     San Ramon Valley Unified School District (SRVUSD) officials said the cafe is closed because of understaffing and are working with Monte Vista school staff to find new employees.
     "When they [the district] have the people available they are going to make sure they have it open and serving students," Principal Dr. Kevin Ahern said. "We just don't have enough people to man all spots."
     The school and district have been unable to find new people to staff the cafe, as many can find high paying work in restaurants or the economically booming fast food industry. 
     "It's difficult to get people to come in and work in a school cafeteria right now because there are jobs out there," Ahern said. "It takes a very special person to work in a school cafeteria."
     A result of the cafe being closed is mayhem in the main school cafeteria. Students who previously ate in the cafe or the nearby courtyard now have to merge into a large crowd in the commons. 
     "It takes me too long to walk over to the commons to go eat, especially because all of my classes before and after lunch are around where the cafe is, so it makes sense to be seated and eating by where the cafe is," sophomore Emily Nearon said.
  Overcrowding in the commons not only prevents students from accessing lunch, but puts stress on the commons cafeteria lunch staff with twice their normal crowd. With a large crowd comes a large appetite. By the middle of lunch, some high demand items get sold out due to the population increase.
     When the cafe was closed, the free utensils offered to anyone moved with the lunch crowd to the cafeteria. Students who ate lunch by the cafe depended on these utensils to eat their lunches.
     "It is really easy for anyone to forget to bring a type of utensil, or spill something and need to clean it up, but then not have the tools you need to deal with that available," Nearon said.
     However, for now the school is working hard to find new staff to get the cafe serving again.
     Dr. Ahern said, "We may be in some way caught in a rut where we're doing things in a certain way all the time because of the fact that we've done it this way all the time so why change it," Ahern said.
Leave a Comment
About the Contributor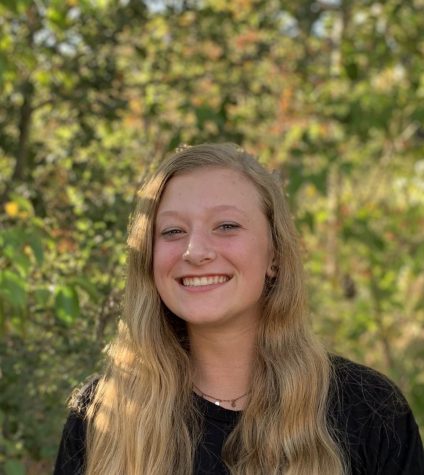 Elisabeth Delpouys, Feature Editor
Elisabeth Delpouys is a junior at Monte Vista high school, as in her second year of Journalism. Elisabeth...