Intro to Business means business at MV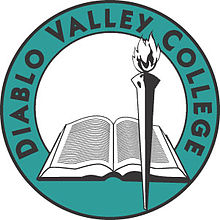 Monte Vista has introduced an Intro to Business DVC class on campus.
The class, taught by Lo Ann Winkler, takes place every Tuesday and Thursday from 3:30-5 after school, currently in the 800 building. The administration has implemented it as a pilot program, assessing how this trial works out.
"For the last year, our district has been looking into the possibility of offering DVC courses after school on our campuses," principal Dr. Kevin Ahern said. "This is the first opportunity for us at Monte Vista to experience a class that students can take."
Although it didn't receive a lot of attention at first, it slowly started to pick up speed to host around 28 students.
"It started off very quiet, but then it started to grow as more students were interested," Ahern said.
These kinds of college programs on high school campuses are not unusual.
"[Having the classes on high school campuses] makes the courses more accessible to the general public," Ahern said.
Anyone who is interested can take it, whether they are a freshman or senior or even if they don't attend high school.
Many students, such as junior Rayna Nutakki, took advantage of this opportunity to learn more about business.
"I'm not set on being in a science field and that I might be open to business, so I'm taking the class to see if I'm interested and learn more about what the business field actually is," Nutakki said.
The types of courses that are able to be implemented here on campus are up to DVC who presents admin with the opportunity to host a college course. Offering DVC courses on campus helps both Monte Vista and DVC.
"If we have these 25 or so students in this course and 10 of them decide to go to DVC as a result then that's a win-win situation because they're still taking the core curriculum on campus," Ahern said.
Although this is simply a pilot program, Ahern hopes to see more opportunities like these in the future.
"We can expect to see one or two courses offered per semester."