The Inside Look: The PG&E Story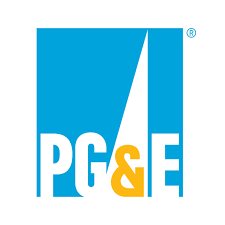 You've seen their bright-blue trucks everywhere and their overuse of drones in their commercials talking about how they're apart of different California communities, but PG&E is now reeling to stay afloat.
Pacific Gas and Electric has been the largest electric utility business in the United States since the 1980s. Though the company received Chapter 11 bankruptcy on Jan. 29. The second time in its history.
This bankruptcy comes after a difficult few years for the company. PG&E was held liable for $30-billion in damages in the many wildfires across the state of California over the past three years. The company is still under investigation for their possible role in last years Camp Fire, the deadliest wildfire since 1918 in the United States.
PG&E although secured $5.5-billion in credit to try to get through its bankruptcy which is projected to last two-to-three years. And this is not the first time the multi-billion dollar company has faced troubles revolving around disasters.
In 2010, a gas explosion took place in San Bruno which resulted in the death of eight people. The explosion was so large it registered at 1.1 on the Richter Scale. The cause of the explosion was the gas line that was weak due to the many repairs it had undergone since its installation in 1956.
It was also found out in 2013 that $100-million meant for safety operations had instead gone to the paychecks of some executives.
PG&E was handed down a punishment in 2017 for the incident. They were fined $30-million, had to complete 10,000 hours of community service as well as independent safety monitoring. They were also mandated to run an advertisement campaign, which they had to pay for, about how they were going to fix their problems. Oddly, the T.V. commercials did not begin to air until 2017, six years after the event actually happened.
Pacific Gas and Energy did receive some good news of late although. The California Department of Forestry and Fire Protection announced on Jan. 24, that PG&E was not at fault for the Tubbs Fire in Sonoma County that ended up taking the lives of 22 people. With that announcement, PG&E's stock (NYSE: PCG) rose over $6 per share in a matter of minutes. But, this does not mean that PG&E is anywhere in the clear.
PG&E's stock has plummeted in the past couple of years. In Sept. of 2017, their stock reached an all-time high, trading slightly over $70 per share. To put things in perspective, the company has been publicly traded since 1972. The only time the stock has been lower than its current position was during the California energy crisis in 2001 when it traded for less than $7 per share. They filed for Chapter 11 bankruptcy during that time as well.
PG&E is a company that has experienced many different problems and controversies in its long history, but the fact remains that PG&E has nearly monopolized the California energy market. As long as they hold that monopoly they will stay alive no matter how their stock behaves and will continue to get light punishments for their actions.