Varsity sports: rise or decline?
Is varsity sports losing its importance? According to Monte Vista women's Lacrosse JV coach Melissa Trisko, the competition is higher than it's ever been before.
"As coach I can see the level at which the girls play today, and the quality of play in the whole Bay Area has skyrocketed," Trisko said, "I would say that it's even harder to make varsity on the lacrosse team today."
Some may argue that varsity sports at Monte Vista have been losing meaning, losing its "edge." Some sports such as Softball and Wrestling have close to no competition when it comes to making varsity.
"There's not a lot of girls that play softball at this school," JV softball player and junior Mia DeGuzman said.
The connotation of "varsity" may be losing significance in particular areas, as competition for certain sports decline. Despite the losses of participation and interest in certain sports, varsity continues to earn its name in stronger suits.
"You can't make varsity your first time," sophomore Mason Spanier said, "I've been swimming for five years and I didn't make varsity, it's not easy to make varsity."
Swimming is an example of a Monte Vista sport that is clearly thriving, and perpetuates the meaning of varsity sports that all of us know.
Other sports such as Lacrosse, Water Polo, Baseball, Soccer, and Football also paint an honorable picture of their varsity programs.
"Varsity sports meant elite level of play," varsity water polo coach and English teacher Jessica Laurence said. "My first year, I made tryouts pretty hard."
Varsity coaches are still determined to keep the level of play up, as they remember what varsity was like for them in their high school years.
"Making varsity meant everything to me," Trisko said. "The title of varsity was an honor."
As time has passed, it seems as though certain sports have remained faithful to the connotation of varsity sports, and continues to hold a legacy through their varsity programs. Others, however, may not have as much competition when it comes to varsity, mostly due to the interest level, and popularity of the sport.
An interesting topic is Monte Vista Basketball, where usually the men's tryouts are filled with competition, women's basketball's participation is declining, and doesn't receive much credit on the campus.
Wrestling is yet another example of a Monte Vista sport lacking interest among students.
"We have a young team this year with about 20 students," wrestling coach Nick Ricart said.
Right now, the varsity Wrestling team has half the amount of student-athletes that tried out for just freshman baseball alone last year. This points toward popularity being a huge determining factor in the competition level of certain sports when it comes to making varsity, with Baseball being among the top-competition sports at Monte Vista.
"I would say it's pretty competitive," sophomore Alicia Toliver said. "Both teams are completely full and there were some who didn't make it."
It isn't a mystery that women's Basketball doesn't receive much attention, popularity, or support at Monte Vista, but this sport is actually quite competitive, and most JV teams in the district are pretty good, according to Toliver.
Some sports at Monte Vista, such as Baseball, don't even give freshmen a chance to make varsity, or even JV, for that matter.
Through the years, we've seen some changes in what varsity means to some, and we've also witnessed the continuity of successful varsity programs.
About the Writer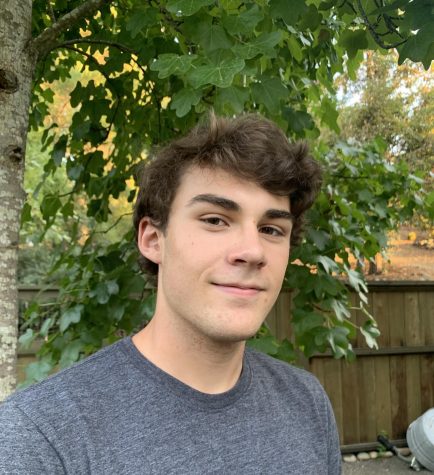 Mason Hanshaw, Editor-in-Chief
Mason Hanshaw is a senior at Monte Vista and is the Editor-in-Chief for the 2020-21 school year. Mason enjoys playing baseball, and has played for MVHS...