MV rally chair has taken a seat
Hang on for a minute...we're trying to find some more stories you might like.
Matt Kim no longer sits in the rally chair and Monte Vista High School is rally chair-less. The responsibilities of the rally chair—rallies, spirit at games, and more—have been assumed by Joe Mooney and Drew Fryer, Monte Vista's new "spirit leaders".
To be a rally chair at Monte Vista is a big deal and a massive undertaking. That is why there have historically been two to three people who manage this position. So when Matt Kim campaigned for the rally chair position alone, there was some surprise, laughter, and confusion as to how Kim would handle the responsibility.
But Kim won anyways.
"I think that it was just a joke that went too far," Karli Trapani, sophomore leadership student, said. "[Kim always] broke a lot of guidelines he needed to follow."
Although Monte Vista student body was unsure how Kim would manage the rally chair, according to tech committee senior Brett Hoofnagle, Kim had a lot of good ideas. Trapani agrees, yet both noticed a problem came when it came time for his plans to be put into action.
"Within the leadership room it's very cliquey," Kim said. "So the kids I was running against were already friends with the leadership kids, so most of the leadership was backing them."
According to Kim, when he won, it was hard for him to motivate the rally committee to aid him. Especially in the creation of the videos.
So Kim recruited two of his friends, Gannon Schulz and Justin Goldman.
Schulz, Goldman, and Kim would go off during lunch breaks and after school in order to put together the rally videos. This meant that communication between the rally chair, tech committee, and the leadership teacher, Thomas Greenless, was shaky.
For the leadership and administration, the breaking point came when Kim uploaded a the SRV vs MV football hype video which was deemed inappropriate.
According to Hoofnagle, there were two videos posted. One was the school appropriate version for the classrooms. This version was posted on the school's YouTube channel, MonteVista TV. The other version was the more "explicit" version of the video. This version was posted on Matt Kim's personal YouTube channel.
The video on Kim's channel featured three POM girls performing an excerpt of their dance routine, namely "showing their horseshoes." Goldman, a senior and creator of the video, then tweeted out the link to the video on Kim's personal channel.
At the encouragement of Monte Vista students who had seen Goldman's tweet, teachers proceeded to play Kim's version in their classes thinking that the video was an approved part of the morning announcements.
It wasn't.
One of the POM girls who was featured in Kim's version was captain, Annalee Olson.
"We weren't aware that the clip was going to be put into the video," Olson said. "We just did it for fun and they said 'we can't post it because it's inappropriate for school,' but I guess they made two videos. One with the clip and one without."
Once the damage had been done, there was much controversy as to what should happen. After all, POM performs the same controversial moves every Friday night, and plenty of videos can be found elsewhere.
In the end, Kim was punished.
Kim was called into assistant principals Cheryl Di Grazia and Liz Pagano's office. He was told that he was going to be removed from the rally chair. Di Grazia and Pagano refused to comment on this when asked.
The next day, Kim had a meeting with the ASB Committee, Katie Pellegrini, Mason Clark, Maggie Schmidt, and Meghan Lohr. Kim was then told that he had violated portions of Monte Vista Leadership's Constitution, and was therefore impeached.
Kim now resides on the Happier Monte Vista committee. Even though on Monte Vista's website, it still holds that Kim is the rally chair.
"The rally chair is the face of Monte Vista," Hoofnagle said. "It is important that we are represented accurately."
About the Contributors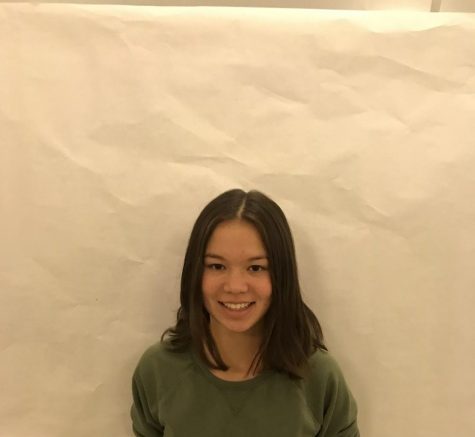 Cameron Ziegenfus, Staff Writer
Cameron Ziegenfus is a current Junior at Monte Vista High School. In her free time, she loves to run, dance, cook, eat, and play with her German Shepard,...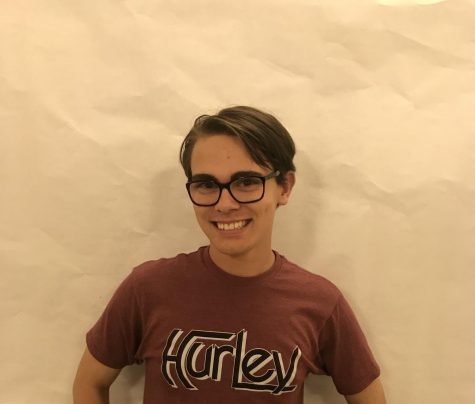 Nicholas Whiteaker, Online Editor and Business Manager
Nick Whiteaker is one of the editors of The Stampede and is a sophomore at Monte Vista. This would be his second year with The Stampede, and he hopes...