Cristiano Ronaldo: A sexual assault allegation story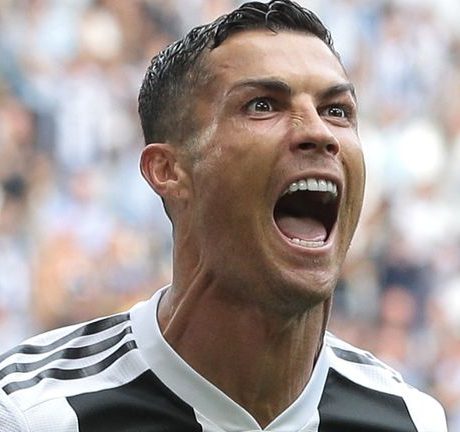 A professional soccer player, a father, and a man who's salary consists of 30 million EU every year. Who knew that he might add an alleged offender of sexual assault to that list.
    Kathryn Moryaga, 34, accused Cristiano Ronaldo of rape at Palms Casino Resort during June 2009. According to Moryaga, Cristiano Ronaldo raped her, even though she explicitly yelled "no." Moryaga's lawsuit also accuses Ronaldo and his team for taking advantage of her tenuous emotional state, by coercing her to sign a nondisclosure agreement for $375,000.
     Ronaldo, the Portugal captain who joined Juventus for $177 million this summer, has responded to the allegations by stating that they are "fake news" during an Instagram LiveStory. Later in October, Ronaldo took to Twitter and said, "I firmly deny the accusations being issued against me. Rape is an abominable crime that goes against everything that I am and believe in. Keen as I may be to clear my name, I refuse to feed the media spectacle created by people seeking to promote themselves at my expense."
    To make matters even more complicated, this case was first reported in 2017 by German publication Der Spiegel, but immediately shut down. But the case got reopened by Moryaga in October of 2018, and as for Ronaldo's lawyer, he denied any rape claims against Ronaldo, stating the allegation was "blatantly illegal" and that it "violates the personal rights" by "reporting suspicions in an area of privacy."
   Moryaga's lawsuit, filed in Clark County District Court, is seeking $200,000 in damages, specifically for battery, intentional infliction of emotional distress, and coercion and fraud, among other charges. However, this situation seems to not only hurt Ronaldo's enormous bank account, but also his status as a soccer star.
  "His reputation has definitely been tainted after this," said Ryan Farkhondeh, a junior and competitive soccer athlete. "You can't be accused of sexually assaulting a woman and then act like it never happened, even if it's not true."
    Moryaga's accusation is one of many following the uprise in the #MeToo movement. Just this year, largely influential men including Matt Lauer, Harvey Weinstein and Bill Cosby have faced the wrath of the women they have abused, partially thanks to the ever growing movement. In fact
Moryaga states that she was "inspired by the #MeToo movement" to come forward about her experience with Cristiano Ronaldo.
    Saba Parvizian, a junior at Monte Vista High School, and sexual assault survivor also says how the movement has empowered her to speak up.
    "It has allowed me to feel more empowered to speak of my experiences and how it has affected me mentally as well," Parvizian said. "I believe it also opens your eyes to the amount of women who experience sexual assault and the actual size of this problem in current day society."
    The movement and hashtag went viral in October 2017 and highlighted the prevalence of sexual abuse in the workplace. Shortly after, it became endorsed by high-profile celebrities, including Ashley Judd, Jennifer Lawrence and Gwyneth Paltrow, as it provided a safe platform where women could speak about their experiences.
    Such impactful movements have allowed for powerful men to face the painful consequences of their actions. As the truth behind Cristiano Ronaldo's case unravels, Moryaga's decision to speak up because of the #MeToo movement may have the capability to inspire more women to speak their truth, or yet, even tarnish Cristiano Ronaldo's large reputation.