MV students receive Town of Danville awards
Hang on for a minute...we're trying to find some more stories you might like.
   In early December, a few of our very own Monte Vista students were recognized by the Town for the hard work they put into making Danville a better place throughout their lives.
    Seniors Lauren Edelman, Brady Martin, and Katie Wong all received awards. Edelman and Wong both received the Award of Merit from Lisa Blackwell, a Town of Danville Council Member, for their extensive dedication to the Town of Danville through community service.
    Both Edelman and Wong are on Danville's Teen Advisory Board and are involved with the Danville library. Thanks to members such as Wong and Edelman on Danville's Teen Advisory Board, the Danville Library opened up the Teen Zone, a section of the library dedicated to of books for young adult and teenage novels.
    "[Teen Advisory Board] is about the community," Wong said. "It's about bringing people together and having that love of reading and learning."  
    Teen Zone was created in hope of bringing more teeneagers to the library and to encourage them to expand their knowledge with books, allowing for a better sense of community. Edelman saw the Advisory board as a way to give back to the community.
    "[I've gone to the Library] since I was three years old," Edelman said. "I used to go to the readings that I volunteer at."  
    Blackwell expressed her particular admiration of Wong's coding involvement at Monte Vista with her coding, and bringing the code community to the Monte Vista campus with her coding club Girls and Guys Who Code. Additionally, she also mentioned Wong's involvement in activities at the Danville Library such as the Lego and Listening program, Danville's Earth Day event, Dr. Seuss's birthday party, and many more events.
    Blackwell recognized Edelman for all of her donated community service hours on the community over the years, totaling up to more than four hundred hours of community service. Edelman is also on the Danville Youth Council, where she sits as Vice President and works with the town government and partners with local school clubs to improve the teen community in Danville.
    Martin received the 9th annual Michael K. Shimansky Community Service Award presented by the Cindy Shimansky on the behalf of the Shimansky family.
    Martin was awarded for his involvement not only in the Monte Vista, but also Danville Community.  This award is given to a youth in the community that is driven to make a difference. Michael K. Shimansky was a former Town of Danville mayor and council member, who passed in 2009. Shimansky was known for embodying the spirit of Danville, so in his name, an award is given to a youth that is seen to show the dedication to make a difference in their community.  
    Martin is involved in different Monte Vista communities such as friends of Special Olympics since he was in sixth grade. He created Monte Vista Cure SMA club, which has raised more than thirty-five thousand dollars to put towards finding a cure for SMA.
    Mayor Renee Morgan, who ran the awards night contributed the excellent quality of life in Danville to the people that live here, such as these three Monte Vista students, and all that they do for the community.
    "We are so fortunate in the Town of Danville to have such an active and engaged citizenry that contributes to the countless amount of hours to maintain out small town atmosphere," Morgan said.

About the Writer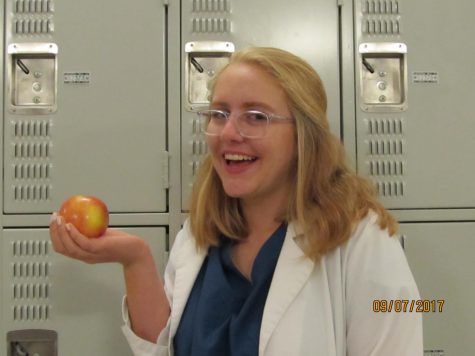 Krista Cleary, Business Manager and PR/Communications Editor
Krista Cleary is a senior at Monte Vista, this is her third year in journalism and her second year being the business manager for The Stampede. Outside...