REVIEW – MV Student Center drinks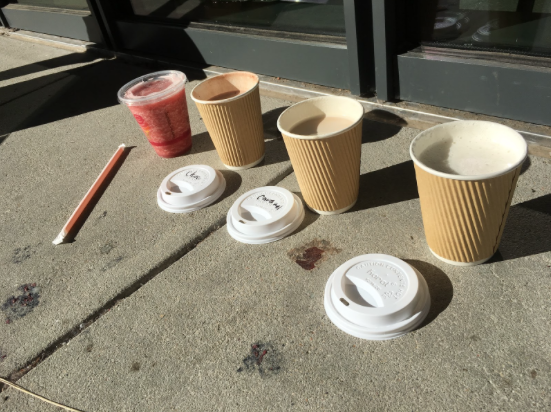 Let's be honest, when students typically think of high school cafeteria food, they don't think of a five star meal.  Instead, they think about soggy pizzas, and "mystery meat" chicken nuggets. Gross.  
    MV students are lucky enough to have relatively luxurious Subway sandwiches and fresh salads in the Common's cafeteria, yet the food doesn't compare to the yogurt parfaits and paninis in the Student Center Cafe.
    Students are often bustling in and out of the "eating", non-carpeted area of the Student Center (SC), often not acknowledging that the café sells not only sandwiches and snack foods, but hot, cafe-style drinks as well.  
    The cafe offers three hot drinks: hot chocolate, caramel swirl, and vanilla swirl.  Even though it's hard to miss the large "HOT CHOCOLATE" machine sitting besides the Jamba Juice machine, it still goes unnoticed.
     To be frank, I would have never tried them, partially due to the fear of never seeing people with them, but eventually my friend questioned if the machine actually "worked" in the Student Center.  When I was a freshman (currently a junior), I had the naiveness and inexperience of any new student, so I went and tried a hot chocolate. Was it memorable enough to remember? Well, I haven't drank one since then, yet I would have recalled any significant stomach ache.
    This sparked my interest since I see the machine everyday while passing through the SC and when I actually approached the machine to get a better look, I noticed the different flavor.  To ease my curiosity, I brought a couple of friends with me to buy the three different drinks (spending a total of $7 or $1.50 each).
    To broadly describe the drinks, any student with a sweet tooth would take a liking to the "sugary goodness" of these drinks, as well as the richness of the milk (since we assumed that the drinks were made of steamed and powdered milk anyway).
    The hot chocolate proved this assumption to be true since it tasted like any regular store-bought dark chocolate hot chocolate packet.  However, the richness of the milk made it taste like melted chocolate.  Though the hot chocolate was unimpressive,it was easily drinkable.
    On the contrary, the vanilla was often times hard to swallow due to its overly high amounts of sugar overwhelming our tastebuds with its aftertaste.  Between a mix of melted white chocolate and melted marshmallows, the vanilla swirl drink was the worst out of the three drinks because the initial taste didn't have a specific flavor, but strangely resembled "sugar milk".  Once the aftertaste was finally was tasted, the immense flavors almost mimicked an exaggerated sweet flavor of the Asian candy called "White Rabbit".  If rated out of 5, we would have rated it between 2.0-2.5 stars.
    The median of these drinks was the caramel swirl drink.  It was better than vanilla, yet it was overly sweet, making it harder to drink than the hot chocolate. Having the color of a latte, the aroma of dulce de leche was also present throughout the drink.  The aftertaste reminded us of salted caramel or movie theater caramel corn.
    The flavors were only good when the drink was hot (or for the first five minutes) because the initial bland, sugary milk flavors became stronger as the drink cooled.
    I'll be honest, after drinking a few sips of each, my stomach felt bloated with overly sweet milk.  Maybe other students' stomaches are more tolerant to milk, yet I would advise students to drink slowly because the massive amounts of sweetness and richness of milk could make you sick.
    I can now understand why the drinks didn't seem special and memorable, yet they weren't undrinkable.  Overall, I thought they weren't bad for a drink from the school cafeteria, but don't expect any kind of exceptional, Starbuck's quality hot drink.
Student Center Cafe: serves a variety of lunch and snack foods and small drinks for students and faculty at Monte Vista.
Location: The Workday Student Center at Monte Vista
Prices: $1.50 for hot drink
Details: before zero period (7:30) and first period (8:20); brunch (10:21-10:31); lunch (12:36-1:12); after school
About the Writer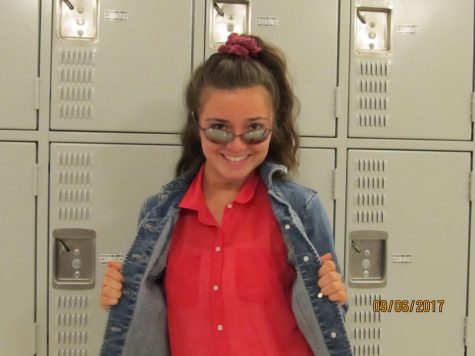 Lauren Edelman, News Editor
Lauren is taking her third year of Journalism as News Editor for the Stampede.  She's embarking into her senior year with high hopes - and high stress...