Hometown hero hits the big screen
Hang on for a minute...we're trying to find some more stories you might like.
    After almost seven years after landing his plane on the Hudson river safely, this Danville resident has had a movie made about him and his heroic deed.
    On January 9th, 2009, Captain Chesley "Sully" Sullenberger was forced to land his plane into the Hudson river after the plane's engines lost thrust and became disabled due to a bird strike. None of the 155 passengers perished during the landing, and everyone was safely brought to shore by the help of the local Coast Guard.
"
No one told me you are going to be the pilot of the first plane ever to go down in the Hudson River at the lowest altitude with both engines out. They never thought this would happen."
   Ever since he was young, Sullenberger ad taken a particular interest in aviation. It could be said that Sullenberger's interest in aviation came with his watching jets from the nearby Perrin Air Force Base in Denison, Texas.  
    Almost everyone is familiar with "the miracle on the Hudson", but "Sully" shows  the audience the events that happened after the landing that not many people were aware of.
    Despite his heroic efforts, the NTSB (National Transportation Safety Board) claimed that the engines of the plane were still in working condition, and that Sully could have landed the plane at the nearby airport, but he chose not to.
    Sully maintained that both of the engines were out, and that if he had tried to go to one of the local airports, they would have crashed. As Sully maintained his stance that he saved the plane the best way he could,  he was put under intense accusation from both the NTSB and the press.
    The movie is based off of Captain Sullenberger's book, My Highest Duty: My Search for What Really Matters. The book, written by both Captain Sullenberger himself and acclaimed journalist Jeffrey Zaslow, is an inspirational autobiography that tells a story of dedication, courage, and tragedy through the events in 2009.  
   Clint Eastwood, was the director of "Sully", and Tom Hanks played Captain Sullenberger. Eastwood delivered an exceptional movie, earning a 7.9/10 on IMDb and an 83% on Rotten Tomatoes.
    Hanks, per usual, delivered a true red-white-and-blue hero, as he gives powerful speeches and stood up for what he believed in.

About the Writers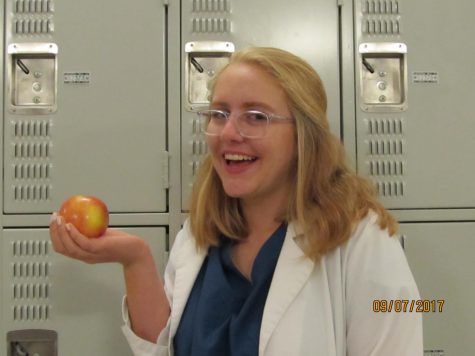 Krista Cleary, Business Manager and PR/Communications Editor
Krista Cleary is a senior at Monte Vista, this is her third year in journalism and her second year being the business manager for The Stampede. Outside of her love for journalism, Krista is very passionate about music; she plays baritone saxophone in one of the school bands, and is the Drum Major for the marching band. Krista also enjoys reading, writing, sleeping, and playing with her dog, a one-year-old golden doodle named Murphy.

Kiarra Earl, Staff Writer
This is my first year in Journalism and I like to write when I can.  After school I like to hang out with my friends or play football and basketball with my cousins.  Also, I wrestled for 4 years, basketball my whole life, but I have medical problems so I can't do any contact sports anymore.  I just moved to Danville from Upstate New York (about 6 to 8 hours away from Manhattan).