And that's a wrap!
Fall sports end their season well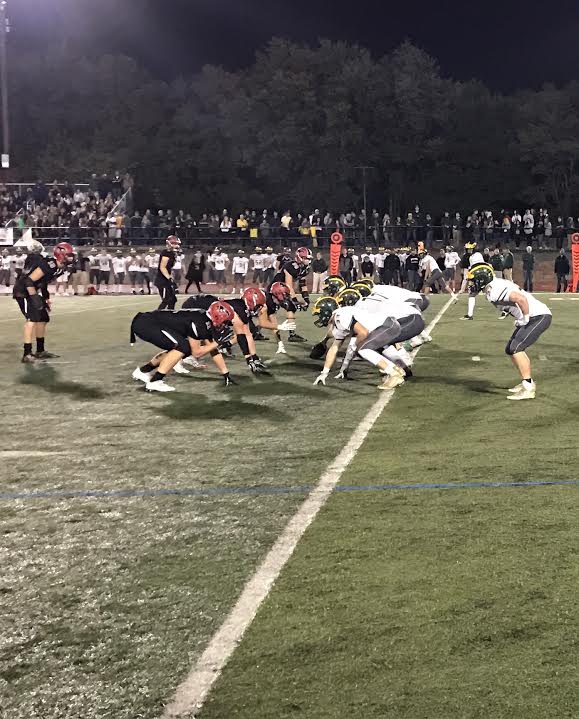 As the fall season comes to a close, MV students must say goodbye to their fall sports for this year. Football, water polo, cross country, tennis, and golf will not be forgotten.
    Football went undefeated up until the De La Salle Game. On a brighter side, Monte Vista crushed San Ramon 32-20 at the rivalry game on October 28th. Football had a strong season, and with a player on the team that transferred from De La Salle, they had high hopes of beating them this season. MV stayed in D1 this season instead of going to state. The league is over, since their record was 8 and 1 they were awarded a Buy for the first week of playoffs. MV playoff games will be on November 11 at Irvington High School in Fremont.
    Men's varsity water polo qualified for NCS. The NCS Tournament is single elimination. If they win on Thursday Nov. 10, they will play Saturday, Nov. 12. So far, the team has 6 wins and 2 losses in the league, and 15 wins and 9 losses overall.
    Men's JV water polo also went undefeated up until their game against San Ramon, where they lost 5-17. In the league, JV water polo so far has 7 wins and 1 loss.
    Cross Country season ended for the runners on Friday November 5, excluding the varsity teams, whose racing season will continue until the California State Finals on November 26.
    "I think that the team has been doing great," Karalyn Sawchuk, a junior on the varsity team, said. "Everyone is very motivated and they all train hard every day."
    The Monte Vista golf team has been practicing at Roundhill Country Club or at the Bridges Golf Club and are usually after school on Mondays and Wednesdays. Their overall placement is 3rd in EBAL, and they compete against 9 other schools.
    "I feel like this season has been more difficult than previous seasons," Ysabel Magat, a junior on the team, said. "We've lost some great teammates since my freshman year, which have made some of our matches tougher and forces us to work harder during practices and during the matches."
    This year, two schools, Dougherty Valley and Dublin High School have been added to EBAL.
    "The addition of [these teams] into the league have made competition much harder and the season slightly longer than what we're used to," Magat said. "The season has still been fun but feels more stressful as we have to work harder to balance out school with the longer, tougher season."
    Overall, Monte Vista athletes have played their hardest this Fall season. This was another unforgettable season.
About the Writer
Mikayla Flores, Op/Ed Editor
Mikayla Flores is a senior on The Stampede Staff. She was the Sports editor last year and is the Od/Ed editor this year. Some fun facts about Mikayla are:...