The record breakers
The Monte Vista Varsity Volleyball team was able to break school history by winning Northern California Semifinals and tying for third overall in the state.
    The Mustangs played in the Northern California Finals and fought a hard battle against the Menlo-Atherton Bears. Although losing in three straight sets, Monte Vista was there to win, putting up a challenge for Menlo.
    Though, it really wasn't about that match. The Mustangs seemed more ecstatic about breaking the record set by the 2014 team.
    The entire team was excited to have another successful season, including senior Emma Sullivan.
    "A lot of it comes from our teams bond, we're close and our incentive is to win," Sullivan said.
    Last year students at Monte Vista referred to the varsity volleyball team as the "dream team". With a total of seven starting seniors leaving this year no one really expected the volleyball team to go this far in the postseason.
    Many of the seniors and the team in general was hoping to prove their critics wrong, including senior Co-Captain Maclaine Fields.
    "What wins games isn't so much your talent or skill level, but how cohesive your team is," Fields said.
    At the Menlo game Monte Vista students were cheering everywhere. Monte Vista volleyball fans come often to cheer on the team.
    A group of loyal fans who call themselves Stang Gang often come to support.  Boston Hubbard, a member of the Stang Gang, went to a lot of the volleyball games.
     "I enjoy heckling other teams and participating in our friendly Mustang chants," Hubbard said.
    The comeback against Pleasant Grove in the Northern California Semi Finals was quite the event for both the team and the fans.
    "I think the reason we came back was not only the energy we supplied ourselves on the court, but also the energy we were able to get from our fans…it's always been a big part of our game," Fields said.
    The volleyball team ended up with the record 34-6 and had an outstanding ranking of 3rd  in the state. An even more outstanding statistic is that they were 13-1 in league matches.
   Coach and teacher Jenyth Utchen has had a lot of experience coaching. During her college years she played for Stanford then moved on to professional ball in Italy.  
     The team has for sure been a top sport at Monte Vista, and with the talented sophomore and junior group it looks to be that same way the next couple of years.
About the Writer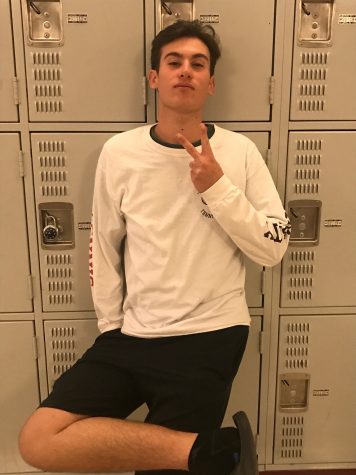 Sam O'Connell, Staff Writer
Sam O'Connell is in his second year of journalism and loves it. He also loves associating himself with politics and partakes in tennis.