Mustangs compete in Illinois
MV speech students got the experience of a lifetime over Thanksgiving break when they traveled to Chicago for the recent Glenbrooks tournament.
Glenbrooks is nationally recognized as one of the most competitive high school speech tournaments, drawing students from all across the country.
Competitors can participate in either speech events, debate events, or both, similar to the Stanford and Berkeley tournaments closer to home. Local league tournaments are generally split into either speech or debate.
Junior Austin Chen was able to attend for the second time this year.
"It was definitely intense because there were quite a few people there that qualified to nationals and did well there," Chen said. "But, it wasn't as stressful sometimes because there was so much time between rounds and the tournament ran on time."
Glenbrooks is considered one of the best tournaments to attend to size up potential competition should you be fortunate enough to qualify for the national tournament in June. Thus, it's certainly a valuable academic experience and can greatly further a student's experience in their chosen event.
However, the five day affair isn't all practicing and competing. The team had plenty of time to explore Chicago and bond over famous hot dogs, deep dish pizza, and snowball fights.
Senior Gillian Hart particularly enjoyed the weather.
"I've hardly ever seen snow fall before and certainly not that much," Hart said. "It was beautiful even though it was really cold."
She also found the tournament itself to be a far more valuable experience than most local league tournaments.
"At home, we hear the same people throughout the year, sometimes even more than once in a day," Hart said. "At Glenbrooks, I never saw a person more than once, which is not surprising considering there were 116 people in my event compared with perhaps 15 at home. It's nice to hear people from all over the country."
Team members in attendance included sophomore Eric Zhou, juniors Courtney Fradelis, Austin Chen and Jackson Matley, and seniors Ryan Olson, Gillian Hart, Dayyan Rizvi, Dean Swennumson, Kevin Luo, Jason Stone and Jessica Heimann. While many came close to advancing to the next stage of competition, Austin was the only one to officially progress to quarter finals.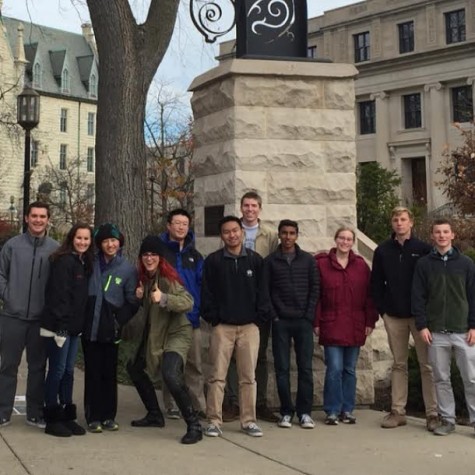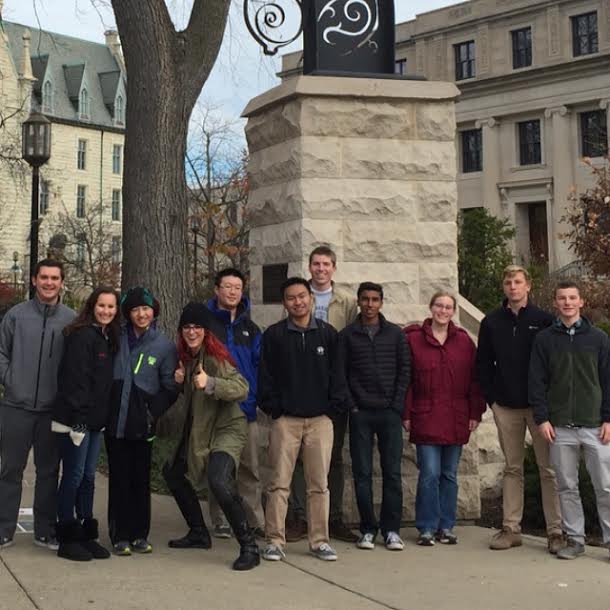 Monte Vista has a historic record of misfortune at this particular tournament, but it's remained a staple in the team's activities for many years due to the valuable experience of competing against people from around the country that the team could face later in the year at the national level.
As far as lessons learned? The team gained many tidbits of wisdom.
"Having confidence and exuding it really gets you a long way," Chen said. "Also, winter weather is the best weather for ice cream."