Brief lockdown at SRVHS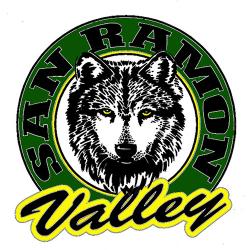 A 16 year old Alamo resident was detained by police on Tuesday after the students at San Ramon Valley High School were held under a 30 minute lockdown.
The lockdown was lifted just after noon after the Danville police located the youth.
Police Chief Steve Simpkins said officers responded to a call 11:19 a.m. after the School Resource Officer learned that a student had threatened another student with violence. At 11:30 a.m. The San Ramon Valley Unified School District initiated the lockdown while police searched for the student who had made the threat. The student was located off-campus around 12:00 p.m. and detained by police. No weapons were found on the suspect.
Chief Steve Simpkins said he was pleased the situation was resolved quickly.
"We had reason to believe that the threat against the student was credible enough to warrant the district placing the school on lockdown. In a situation of that sort, it is best to be cautious." He added, "We appreciate the patience and support of the community as we resolved this situation as safely and quickly as possible. I cannot stress strongly enough that the safety of our youth is of paramount importance to us."