Advanced dance performance causes controversy
Dance 5 performed on April 17 at our last rally, the Spring rally. With their cropped tank tops and skin tight leggings, they created controversy with both the students and staff of Monte Vista.
After the dance group's performance, students voiced their opinions on whether it's fair to allow the dance girls to wear certain outfits while many students here at MV get dress cuts for similar clothing.
What they don't realize, however, is that dance is much more than just creating different moves to music, but rather an art form that requires specific attire to compliment their various routines.
The dance girls plan their outfits upon every member's approval, and if someone is not comfortable wearing the clothing, they agree on something else.
In a professional atmosphere, dancers are required to wear clothes that are practical for their dance moves and something that will correspond to the different themes portrayed in each song.
After receiving an email from the dance girls, they explained the routine behind their performances and shows.
"Many people are unaware of how the professional world works, and the typical attire of the dancers," the dance girls said in an email. "Dance is unlike other sports in that it does not have a set uniform to wear, but rather the costumes are linked to the choreographer's concept and adds another element to it."
"We model how we choreograph and perform the dances based off of professional dancing shows such as 'Dancing with the Stars' and 'So You Think You Can Dance?'," the dance girls said in an email. "The costumes at the rally were appropriate- the tops were completely covered with a bandana around the neck and the leggings were high waisted, covering our stomachs, and we also wore black leggings underneath so it wouldn't be see-through."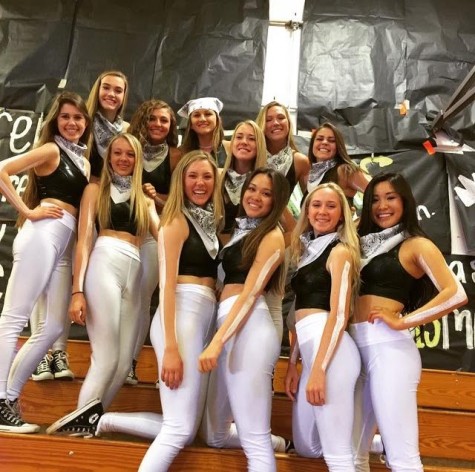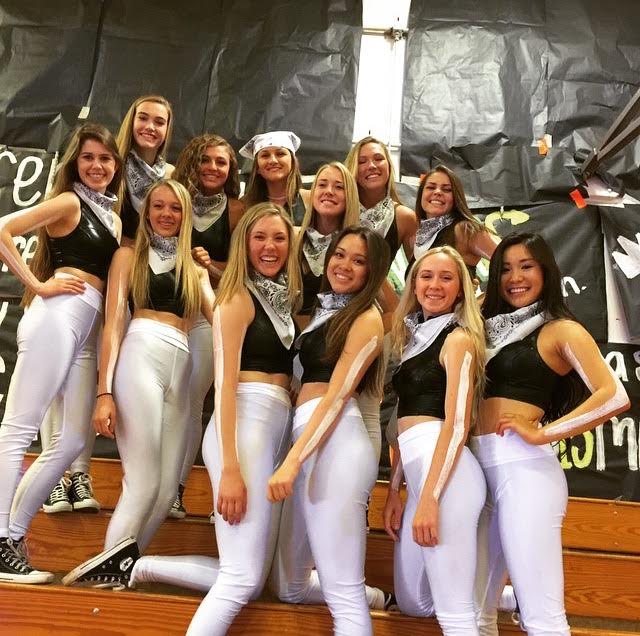 Susan Gordon has been teaching dance at Monte Vista since 1970. Over the course of the past 45 years, she has strived to create a professional atmosphere in which the students, parents, and staff feel comfortable in.
"The costumes must fit the style of music to create an art form; if any parent, student, or staff member has an issue with the show we explain to them that we aim to make our program as professional as possible," Gordon said. "I would also encourage those concerned to watch professional dance shows in order to recognize the typical attire seen in the professional dance world."
On many popular dance shows such as "Dancing with the Stars", performers wear clothes to represent the theme and mood of the song. It is essential for these dancers to pick the right outfit that will correspond to their art form.
Our MV dance girls are hardworking and talented, and being a part of the program has given them an unforgettable experience.
"Dance 5 is an excellent opportunity for dancers to expand their creativity and learn how to work as a team while also teaching leadership," the dance girls said in an email. "What people must understand is that dance is unlike any sport; it is a competitive art in which dancers are able to express themselves by shaping sound through choreography as well as telling a story by incorporating costumes."