A true Clif-hanger
To many young people, an office job is probably one of the most boring and monotonous things that come to mind. These young people feed off spontaneity and excitement, which professional offices are traditionally known to lack. Nine-to-five workdays, endless coffee runs, and the constant humming of a copy machine make such jobs unattractive to some.
The truth is, not all corporate workplaces fit this image. Our progressive 21st century culture has brought with it a new face for companies everywhere, especially here in the Bay Area where there is such a large concentration of young urban professionals, who have taken their risk-taking, happy-go-lucky attitudes and weaved them into the workplace.
The desirability of a company can be based on several criteria: happiness of its wor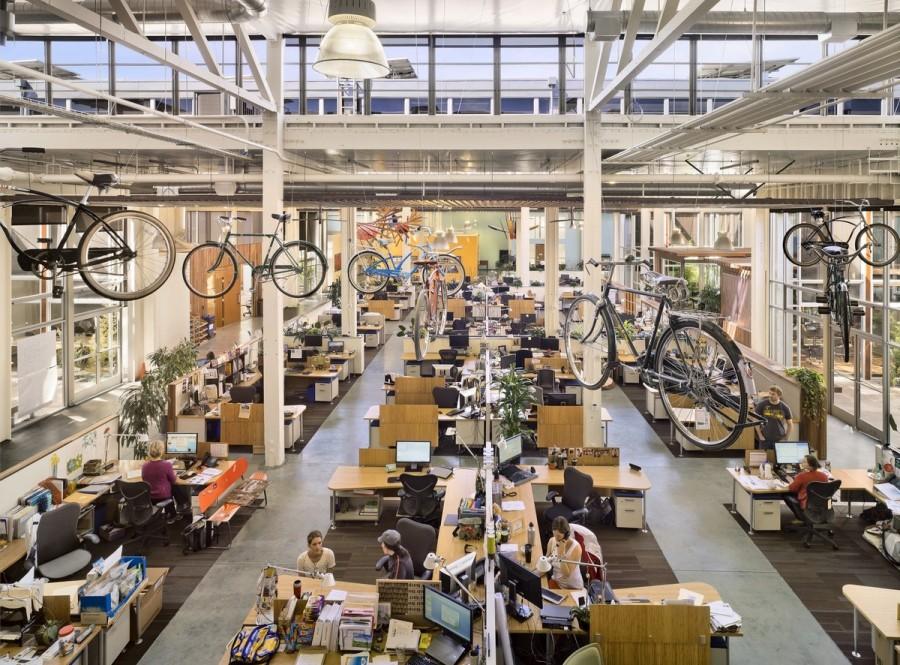 kers, atmosphere, and corporate values and philosophies.
One business that is strong in all three of these areas is Clif Bar & Company. My dad took a job with them about a year and a half ago, so I've had the privilege of gaining insight into their business practices. I was curious as to what it was about the company that attracted my dad, so much that he was willing to move our family halfway across the country.
Simply put, Clif has qualities as a corporation that cater to young professionals. Located in swanky Emeryville, California, Clif's main office boasts features such as an onsite daycare center, fully equipped fitness center with personal trainers, rock climbing wall, a restaurant exclusively for employees, massage services, and a dog friendly environment.
In 2014, Clif was ranked twelfth on a list of Fortune's 25 Best Medium-Size Companies to Work For. It was named among Outside magazine's "Best Places to Work" for five consecutive years. The company has a remarkable employee retention rate of 96 percent.
Not only do people have misconceptions about office careers; they also have them about the corporations themselves. Large companies are sometimes viewed as money-hungry bureaucracies that don't care about their employees or customers. The term "one percent" has been coined to describe a company's top executives, who some people feel are automatically greedy. Clif proves that these beliefs are not true for all workplaces.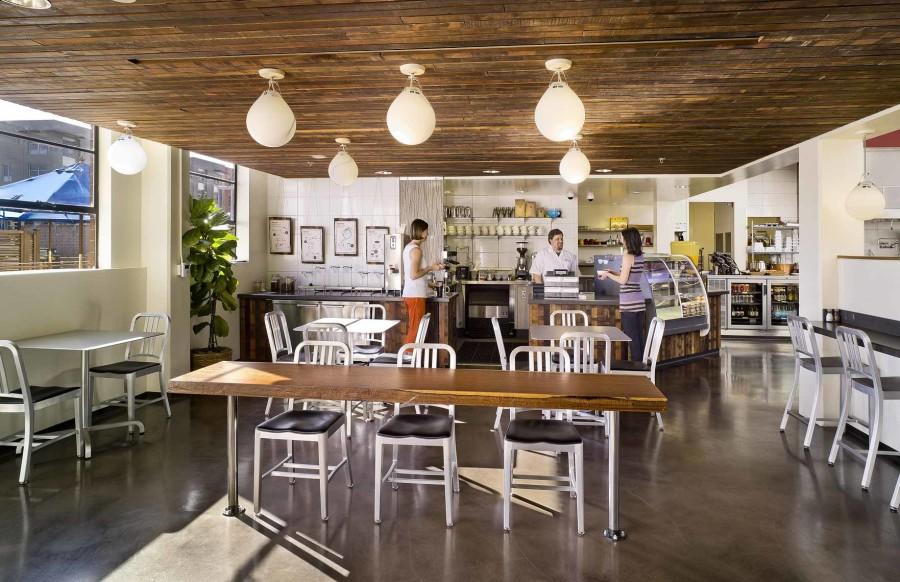 Clif's desirability as a place to work is reflected in their values as a business.
In his book Raising the Bar, founder Gary Erickson writes, "After looking at all we did as a company, we realized that our return on investment boiled down to five aspirations: sustaining our brands, our business, our people, our community, and our planet."
Erickson and his wife Kit founded Clif in 1992, and since then, they have been implementing these five aspirations in every decision the company makes.
Sustaining their people is perhaps the most important; Clif wants to be a place where its employees can not only be productive, but also strengthen their mind, body, and soul.
"Take care of your people," Erickson writes. "Create and sustain a business where they can live, not just make a living. Before Clif Bar was up for sale, people came up to the company saying, 'I want this to be my last stop.' When I came close to selling [the business], I couldn't [the buyers] in the eyes. I know now that I have a responsibility to the people of Clif Bar. Their well-being is critical….The better you treat people, the harder they will work."
The company also stresses environmental sustainability. In 2010, they renovated their corporate office, in which 100% of construction wood was reclaimed or harvested from sustainable forests. In 2012, the 115,000 square foot headquarters became the first building in Emeryville to achieve LEED Platinum certification.
At such a high-performing school like Monte Vista, we are constantly looking forward into our future and wondering what it holds. I think it's important for students to know that there are so many different types of workplaces out there, that . Clif is a company that appeals to people who like a young, laid-back atmosphere.