#DanvilleKids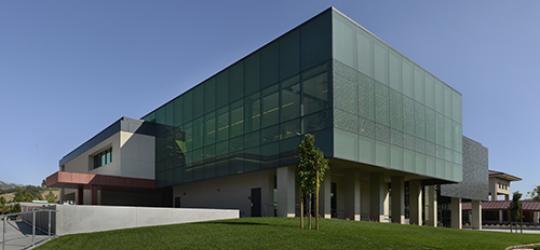 Residents of Danville drive Maseratis, wear Free People and Lululemon clothing, and live in luxurious homes in affluent neighborhoods. How often do we stop to think about how fortunate our lives in Danville are?
Whether it be the well-funded beautiful campus of Monte Vista High school, or the geographical location of Danville as a whole, many people forget how lucky we are to be living in this part of the world.
We hear "I hate Danville" or "I hate MV" way too often despite how blessed we are to be living here and attending schools in one of the best school districts in the state.
Although the majority of our students hate coming to school, they don't realize that some schools just an hour away can be unsafe or don't have as much of a welcoming environment compared to MV.
Not to mention the fact that a substantial amount of children in third world countries don't even receive a standard education.
Compared to Monte Vista, other high schools around the area have different environments based on the city and the backgrounds of the students who attend.
Maham Javed is a junior at Dublin High School, where it's heavily divided into cliques and the school itself provides a very different type of environment.
"Dublin is full of different people with different social and economic backgrounds and it's really great because you gain an understanding of yourself among the masses," Maham said. "Fitting in at Dublin is difficult though since everyone at the school practices as different levels."
Schools in other parts of California, such as Oakland, don't always compare to the labels they are given.
Despite the stereotypes of the city of Oakland, Zaran Baha, junior, had a relatively good experience while attending a public middle school prior to attending MV.
"Oakland contains limitless freedom that any kid from Danville could ever dream of and I am more than proud to represent the city," Baha said. "Some of the students may need for you to warm up to them before they actually like you and others will want to fight with you for no apparent reason."
"However, the people of Oakland are some of the most loving, open -hearted, and down to earth people you will ever meet," Baha said. "In Oakland, there is a common story of suffering, but it unites the people and there's a lack of judgement and restrictions that teenagers feel in Danville."
"In Oakland, you can be whoever you want to be, whereas in Danville, you have to fit into the social norms of the snobbish upper class in Monte Vista," Baha said.
Some may say our general student population is stuck up, or snobby; which may be true in some cases, but for the most part, our student body always tries to provide a comfortable environment – especially for new students.
We do this by hosting open lunches in different classes and having other activities that prompt new students to get involved with the school.
Ebba Toft is an exchange student from Sweden as a junior this year and has had a wonderful experience within her first couple months.
"The students here have been so helpful and there hasn't been a moment where I didn't feel welcome, everyone has been so nice," Ebba said. "Everyone that I have met through Monte Vista had helped me so much in every way possible."
Majority of the comments made about kids from MV are derived from the stereotypes of Danville, and of course the Urban Dictionary definition of Monte Vista.
According to Urban Dictionary, MV is a high school equivalent to a fashion show, full of drama, and filled with suburban brats.
Although I don't agree with most of the things stated in the Urban Dictionary definition of our school, I can say that we are known for a high school "fashion show".
Regardless of the numerous stereotypes, students from our school are high achievers, and have gone off to some of the best schools of the nation, not to mention our sports teams which have won numerous NCS Championships.
Aside from our outstanding academic programs and sports teams, MV is culturally diverse and has supportive teachers that are always helping students achieve their goals.
Let's not forget our student body – each year we have new clubs emerging and outstanding students that lead our school into a better environment and more of a comfortable place for everyone.
So what leads us to believe that MV is horrible? Why do some hate this school more than others?
Most students who tend to answer that  respond with the usual, "our school is too clique-y" or "everyone at this school sucks". But when we stop to think about what really makes up Monte Vista, it's more than the stereotypes and labels we get from other people.
Our high school experience is dependent on how we make the most of everything. When you put yourself out there and socialize and make an effort to do well in school, chances are you will be happy with your school and the choices you've made.
Soon enough, we'll all be graduating with our class and wondering where the past couple of years flew by.
Hailey Woram is a graduating senior who made a memorable four years at MV and has nothing but positive things to say about our school.
"The best thing about my four years at Monte Vista was meeting new people and spending quality time with my friends," senior Hailey said. "We're all in the same place right now but in a couple of months we could be living in totally separate coasts."
All in all, our school has it's flaws.
However, given that we are lucky to live in a wealthy area and to attend Monte Vista with it's amazing teachers and powerful student body, we should take full advantage of our learning experience.
"I'm lucky to go to a school where I feel safe, have helpful teachers and staff members, a beautiful campus, and nothing but good vibes," junior Renee Masukawa said.
About the Writer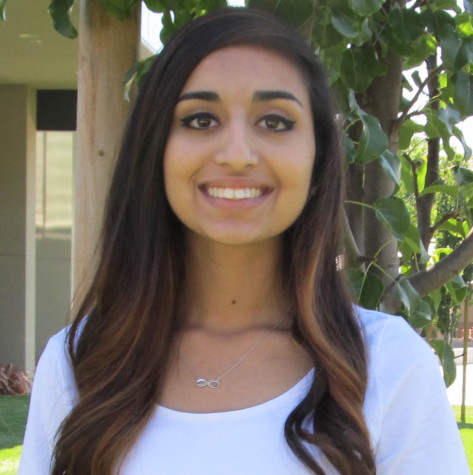 Fatima Ali, Senior Writer
Fatima Ali is a senior at Monte Vista and has a burning passion for journalism. This is her third year on the staff of The Stampede and she writes for...