'Bach' in business: Maybach revival
Maybach, a car manufacture known for being at the very pinnacle of luxury, is once again re-entering the automotive arena following a two year absence…at least to a certain extent.
Mercedes has created a joint vehicle with Maybach, the Mercedes-Maybach S600, in hopes to attract more high profile clientele to the company brand.
Maybach can trace its roots to Germany in the 1910's, where it manufactured some cars, zeppelin engines, and military devices. During WWII, the company produced heavy tank engines, but was bought-out and consolidated following the fall of the German Reich.
The rights to Maybach were soon bought by Daimler-Benz, who utilized the name to make special editions of their Mercedes line. In 1997, Benz unveiled a line of vehicles that were manufactured solely under the Maybach name.
This line of vehicles exuded opulence, with the average price in the mid-$300,000 range. Certain models, however, exceeded $1 million, such as the $8 million Maybach Excelero. The bestselling vehicle from the collection was the Maybach 57/62 ($370,000 base price)
Though Maybach was voted to be the #1 Luxury brand on top of Rolls Royce and Bentley, the annual sales of Maybach fell to just 1/5 the total sales of Rolls Royce by 2009. In 2011, Maybach executives announced the discontinuation of the company's line beginning in 2012 due to financial crisis.
For many car enthusiasts, it appeared that Maybach was out of the running, just years after its centennial celebration. But now, design experts at Mercedes-Benz have announced a new variant to the current S-Class lineup: The Mercedes-Maybach S600.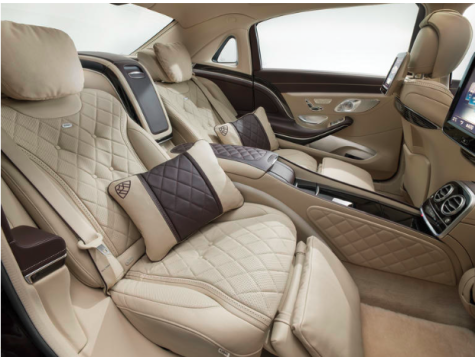 The revival of the Maybach name is applied to a car that is said to rival Bentleys in luxury, and remain below the price range of the Rolls Royce. This move by Benz was implemented in order to throw themselves into the higher luxury market, and target the same group of people that would turn to companies like Bentley.
Starting at $200,000, all indications suggest that this vehicle will be available by early-mid 2015, though no firm date is set. The model is nearly a foot longer than the current S-class, as to make room for a more luxurious rear seat. Power will come from a bi-turbo v12, producing over 500 horsepower.
Though this will not fully live up to the former line of Maybach vehicles, the S600 will once again make the Maybach a contender in the upper-echelons of automotive luxury.