MV Speech dominates at season's first competition
The high school speech and debate season is back in business.
135 Monte Vista students embarked on a bus journey to Santa Rosa High School on September 20th, 2014. This is the first chance new students have to showcase their speaking abilities.
Speech and debate students work hard in class to prepare for this league-wide stage of competition.
Speakers prepare research on opposing sides of three to five pieces of legislation, andpractice their delivery skills during the two weeks leading up to the tournament.
This event is known as mock student congress, where the goal is literally to act as much like a real congressman as possible.
This involves using phrases such as "for the good of the American people" and "I call on members of both sides of this debate to join me in making the logical decision for the good of our great nation." This is a fun and engaging sort of acting that gives students involved a taste of what real political situations look like.
Monte Vista's team has always been successful, but this year we had a particularly good turn out.
"Many of the Mustangs placed on Saturday, especially a lot of the first time kids," junior Zarek Massey said. "It was an overall success."
Out of the 135 Monte Vista students in attendendance, a total of 42 Mustangs walked away with awards.
There were 3 that even managed to place first in the Senate, also known as the varsity division for the event. Dean Swennumson was one of these skilled few.
"My key to success would have to be actually being prepared," junior Dean Swennumson said. "This was one of the only tournaments I've prepared for, and it seemed to work well!"
A new feature of this tournament was the team buses, a traveling mechanism usually shied away from for these tournaments, but an interesting change.
The buses were a logical choice with so many team members in attendance of a tournament so far away. Opinions of the bus varied, with most team members consenting to it being a loud, cramped, but entertaining experience.
Unfortunately, the opportunity for buses probably won't come again for a long time, seeing as carpooling is a more efficient method of transport.
Once again, the Mustangs come out strong early on.
Leave a Comment
About the Contributor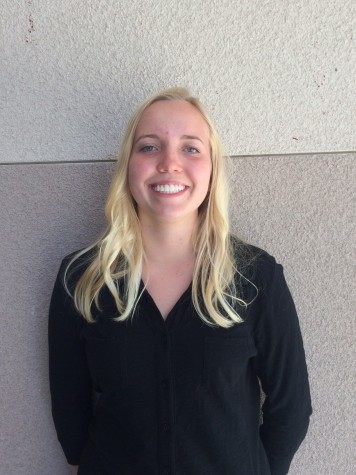 Reilly Olson, Managing Editor
Reilly Olson is a senior at Monte Vista. This is her third year in journalism and second year as an editor....