Teen Job & Career Fair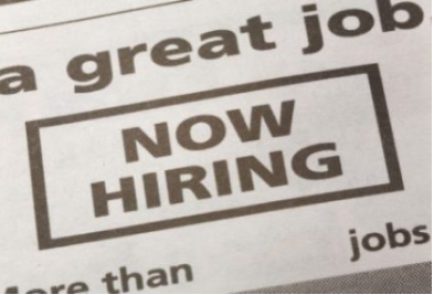 There is no better time than now for high school students to begin acquiring the skills needed to be successful in the workforce. On March 1st at the Teen Job & Career Fair, teens had the opportunity to meet with employers, apply for jobs and attend a series of useful workshops to better prepare them for the future.
Representatives from approximately 33 local businesses and organizations were present, all promoting something different. From Jamba Juice to the East Bay Regional Park District, there was something for everybody.
Students, who gathered from all over the Contra Costa District, met one-on-one with reps where they spoke about possible job placements as well as making a lasting impression.
Despite there being such a variety of occupations available, almost all of the employers had the same standards for their employees.
"Essentially the people we hire have to be responsible and reliable. Those qualities are the basis for anybody who wants a job and then on top of that, character is important," Heather Anton, general manager at Buffalo Wild Wings, said. "We need people who are dependable and show a high level of maturity but who are also laid back and enthusiastic about working."
Amongst the many chain businesses who attended there were also representatives from volunteer agencies aimed at helping students through college. The Volunteer Center, for example, is a "match.com" for students who want to volunteer. By creating an online profile students can be matched up with local volunteering opportunities which suit their individual needs
It is extremely helpful to speak to the employers at the fair but to some, it can be a daunting task so students also had the opportunity to participate in mock interviews. These interviews were set up to replicate the environment of a real job interview and all the pressures that come with it.
Many students came in smart attire along with a copy of their resume and hoped to come away from the experience with useful tips.
"I came today to practice my interviewing skills because I am not very good with on the spot questions," Chris Lim, senior at Dougherty Valley High School said. "I am glad that this event was set up, I want to apply for a job month so I this is really going to help me."
Whether applying for jobs or looking to improve their interview etiquette, everybody gained something useful from the Teen Job Fair. If you missed this one do not worry, the next one is scheduled to be held in Pleasanton's Senior Center in early July.
Leave a Comment