So long to Sochi
The Sochi 2014 Olympics were a source of great enthusiasm and entertainment for people around the world.
Right from the beginning, the Sochi olympics were an excitement, but perhaps for the wrong reason. The iconic faulty ring during the opening ceremonies made headlines, and set the stage for further entertaining blunders.
Among these mishaps was the imprisonment of Johnny Quinn, a US olympic Bobsledder that was forced to break down the door of a faulty bathroom. That same man was also trapped in an elevator, in which he was forced to wait hours to be freed.
Additionally, the weather in Sochi sometimes exceeded 60 degrees, which made for some extremely slushy and difficult conditions, especially for the halfpipe, downhill, and cross country events.
Aside from the problems, the sporting events themselves provided a competitive and fulfilling event for many spectators and athletes alike. Some of the most popular sports, according to a Monte Vista poll show that figure skating, hockey, and curling round off the top three for most popular/exciting sports among our student population.
A San Jose resident, Polina Edmunds, made her olympic debut in figure skating, much to the excitement of many Bay Area residents. In addition to Paulina, many athletes, skiers and snowboarders especially, hailed from throughout California, suggesting that California might really be the golden state.
Speaking of metals, the United States as a whole took second to Russia for total numbers of metals, but earned a fourth place finish for number of gold, behind even Norway and Canada.
Some of the strongest events for the United States included freestyle skiing, that earned 3 golds and 7 medals overall and snowboarding events that also earned 3 golds and a total of 5 medals.
Despite all this success and excitement, NBC reports that overall viewership of the Olympics fell nearly 12%. This drop is partly attributed to other online sources that provide updates without requiring direct viewership.
As a whole, the Sochi Olympics can be considered a tentative success. Disregarding issues of bad food, water, and lodging, the actual olympic facilities were able to keep pace with other venues, which made for some exciting and heart pounding competition.
Leave a Comment
About the Contributor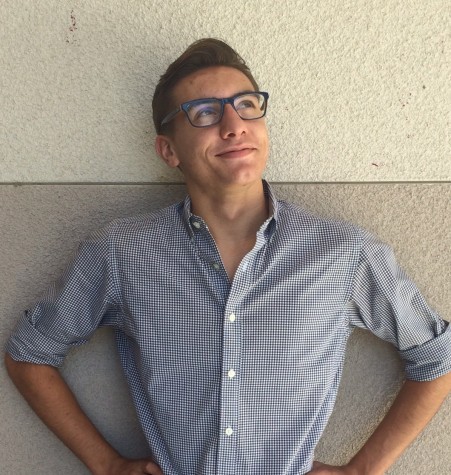 Chris Bortolon, Editor in Chief
Chris Bortolon is a senior at Monte Vista and is excited to serve his third year of duty with the Stampede...