Winter sports going crazy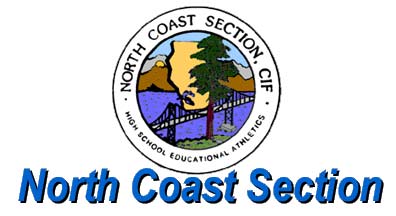 Monte Vista High School's winter sports have been on fire. All four teams including Men's and Women's basketball, and Men's and Women's soccer have both battled their way to the semi-finals in NCS. However they aren't stopping there.
       Men's basketball has strutted their stuff this season, only losing one game to our arch nemesis, San Ramon, in their first match against them. On February 21st, our Stangs redeemed themselves and showed San Ramon who's boss, beating them 50 to 43, concluding the league season as EBAL Champions. This monumental moment showed the coaches excitement for their team as well, doing tradition of cutting the net off the hoop. This was the first time in six years men's basketball has won EBAL. With much excitement they look forward to playing in the finals of NCS.
      As for our men's and women's soccer teams, they have also been working hard to secure high seeds in their placings for their NCS games. Both boys and girls won their quarter finals and are headed to semi finals this Wednesday.
 Men's soccer has been on a role and are fighting to win an NCS title which hasn't been done in specific amounts years. With seniors aspiring to get the gold, there is no stopping them.
 Both our men's and women's soccer teams advanced to the NCS finals, girls playing San Ramon Valley High and boys against De La Salle.
  Women's soccer once again has defeated the enemy from across town in a well played battle ending with goals from sophomore Amanda Outcalt and Junior Lindsey Rood, ending in a score of 2-1. Girls estactic with their season, had an undefeated record.
 Our men's soccer team played a strong well fought game against De La Salle, however lost 2-1. Although not a win, Monte vista could not have been more proud considering men's soccer has not made it to the NCS finals since 2007. No matter what, "we love our squad".
Through the determination, dedication, and hard work of all our winter athletes there is no doubt the NCS championship is within our grasp.
Leave a Comment