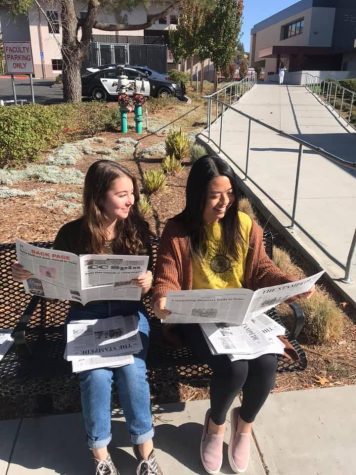 Claire Chu, Editor-in-Chief

June 11, 2020
From the naive days of freshman year to the incomplete weeks of senior year, I find myself in a state of sadness, appreciation and uncertainty, all at once. These trying times have opened up a rare opportunity for me to reflect on the meaningful opportunities, lasting relationships and greater empat...
Claire Chu and Raquel Montelindo

June 10, 2020
Click on the page to read story or view page more closely. ...