Executive order allows transgender athletes to compete with members of preferred sex
President Joe Biden issued a variety of orders during his first days in office, one of which allowed transgender athletes to compete in sports with members of their preferred sex. The order, "Preventing and Combating Discrimination on the Basis of Gender Identity or Sexual Orientation," was signed and issued on Jan. 20. 
The order didn't just abolish prohibitions that previously prevented transgender athletes from participating, but it also emphasized the need to eliminate discrimination within the federal government, federally funded schools, and the workplace. It called for the Supreme Court ruling to apply to Title IX, the federal law that prohibits discrimination in federally funded schools, and mandates that all students be able to learn without facing discrimination. The statement also mentions that transgender women should compete on female teams, though the order does not elaborate further beyond school sports. 
"On day one, President Biden signed an executive order that provides the most far-reaching Federal protections in history," said Clair Farley, executive director of the Office of Transgender Initiatives and senior advisor of San Francisco Mayor London Breed. "The executive order interprets last year's Supreme Court Bostock v. Clayton decision, which established that LGBTQ people are protected from employment discrimination under Title VII of the Civil Rights Act of 1964. This new order will have far reaching impact and is a huge step forward especially after the constant attacks and roll back in protections from the prior Administration."
This order is a huge milestone for the LGBTQ+ community and was celebrated by many, but as expected, there was huge backlash, particularly from the conservative side of social media. Many argued that this put another barrier against women and infringed on their rights, using the hashtag #BidenErasedWomen.
Many who were against the order claimed that if a woman who was born male decided to compete on a female team, they would automatically have an advantage over their teammates. Although biologically, males do have a considerable physical advantage over females, there are set policies in place to prevent anyone from exploiting that advantage. The National Collegiate Athletic Association (NCAA), for example, requires one year of hormone treatment for trans female athletes prior to competing on a women's team. On the other hand, trans men must exhibit a physical transition using testosterone before competing.    
In an additional response to the controversy, advocates and representatives, such as Gillian Brantsetter and Chase Strangio, from the LGBTQ+ community have stressed that the executive order simply reiterates existing laws against discrimination. 
"Although it will take some time, the order directs federal agencies to enforce federal laws that prohibit sex discrimination to include discrimination based on sexual orientation and gender identity," Farley said. "This provides LGBTQ people much needed protections in employment, education, healthcare, and housing."
The executive order is a momentous breakthrough for the LGBTQ+ community as well as human rights in general. Those who are transgender should be able to comfortably enjoy sports and activities without fear of being ostracized or that their passions be taken away due to them not being cisgender. Discrimination is a universal plague, but with changes and acts like this, our society has the chance to move forward towards a future that's more inclusive, diverse, and progressive.
"We still have a lot of work ahead to address the damage done by the prior administration and continue to address the racism, homophobia, transphobia that is still a pandemic in our country," Farley said. "I have hope that with the new administration we will continue to see important changes towards a more equitable future where everyone's basic human rights are respected and protected. Although, we all have to do our part if we want to see that future."
Leave a Comment
About the Contributor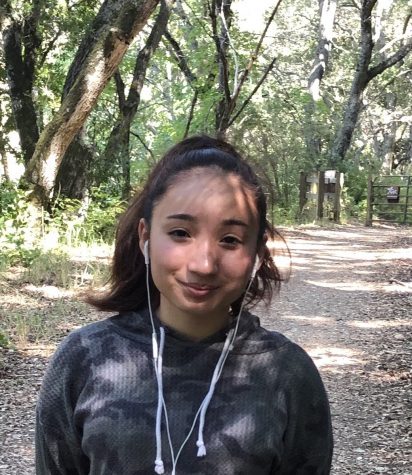 Lana Polley, Staff Writer
Lana Polley is a sophomore at Monte Vista and will be a Staff Writer in her first year on The Stampede....