The BLM movement in Danville
After the death of George Floyd, the Black Lives Matter (BLM) movement inspired citizens around the country to fight the injustice of police brutality toward African Americans. 
      BLM is a social movement that fights against anti-Black violence perpetuated from police brutality. This movement originated in 2013 in response to Trayvon Martin's murder, which brought mass media attention to the violence committed against black people. 
     According to Pew Research Center, "all tweets that included the #BlackLivesMatter and #AllLivesMatter hashtags from July 12, 2013, to March 31, 2016." The first BLM tweets began on July 13, 2013 and gained more attention in the following years according to  Alicia Garza, Patrisse Cullors, and Opal Tometi are the founders of the movement and their goal is to raise awareness for anti-black racism in the unjust killings by police officers. 
    A couple years later, the BLM movement was brought to media attention again after the death of George Floyd on May 25, 2020, who was detained under the suspicion of using counterfeit money.  He was suffocated by officer Derek Chauvin who pressed his knee on Floyd's neck which resulted in suffocation and later the death of Floyd. The day after Floyd's death, protests began in Minneapolis, starting a chain reaction across the country. The National Guard was sent to Minnesota to control and regulate the acts of vandalism and property destruction occurring in the name of the BLM movement. 
     Three weeks later, there were protests in Danville as well. On June 7, 2020 the first BLM protest was held in Danville against police brutality and to demand justice for Floyd. Protests in Danville were organized to be peaceful, and participants took safety precautions towards maintaining social distancing and wearing masks at all times in order to minimize chances of spreading COVID-19.     
     "[At] every single protest that I went to, everyone was wearing masks, and they were pretty socially distanced," Monte Vista sophomore Aubrey Simpson said.  
     Many students attended the Danville protests to show their support for the black communities and to fight against racism and police brutality. After the protests, several speeches were made at the Danville branch of the Contra Costa County Library.
     "The speeches made me realize how lucky I am because others don't have it as easy as me," said Monte Vista freshman Liam Clay. "[It] is very upsetting that people can get treated differently because of the color of their skin." 
     The size of the protest was estimated at a hundred people, according to Clay. Many carried signs and banners and were of all ages: teens, adults and seniors. 
     Freshman Donya Atashie said, "An eye opening experience that I witnessed was a four year old girl carrying a BLM sign while marching, which shows the unity of generations to fight for a good cause."
    As the protest unfolded in Downtown Danville, the Danville Police Department kept a lookout to ensure the safety of the general public and property. Chief of Police Allen Shields had concerns of potential violence against the protesters, violation of rights and destruction of property. However, no protests that occurred in Downtown Danville became violent and gathered demonstrations remained peaceful with little Danville Police Department involvement. 
     "We protect three things, the rights of protesters, the lives of the people we serve and their properties," Shields said.
    As BLM protests took place in many cities across the country, it sparked an inspiration on the town of Danville. While some residents were rather shocked with the occurrence of the demonstrations held on the streets of Danville, Shields explained how citizens are exercising their right to protest protected by the First Amendment. 
     "The protests don't surprise us, we are happy that people can assemble and expressing their rights where it doesn't show harm for others" Shields said.
     While the protests at Downtown Danville remained peaceful, threats of targeting the demonstrations with looting and burning down properties circled around Twitter. The police department situated themselves for the worst case scenario of looting and violence by preparing a plan on how to deescalate the situation with the right approach. 
     "It[posts] was hijacked by social media wise who wanted harm, which made us to become prepared," Shields said."Tricky balance is preparing for it but not agitating the people."
Leave a Comment
About the Contributors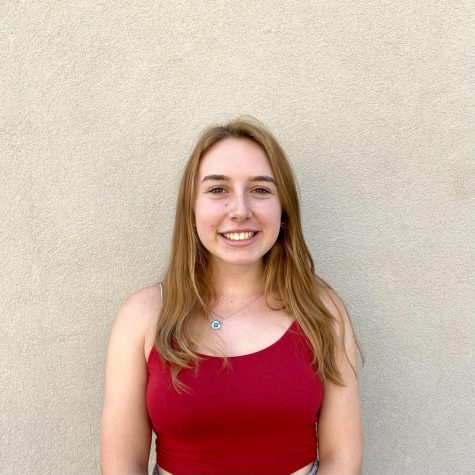 Angelina Izmaylova, CC Spin Editor


Angelina Izmaylova is a senior who is the CC Spin Editor and Breaking News Editor for The Stampede....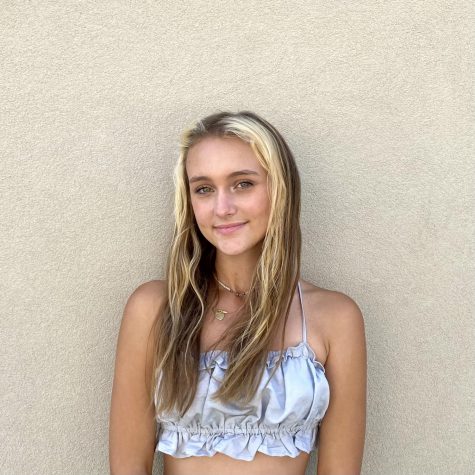 Esther Premazzi, Art and Photo director
Esther is a sophomore at Monte Vista and it is her second year in journalism. She is greatly looking...