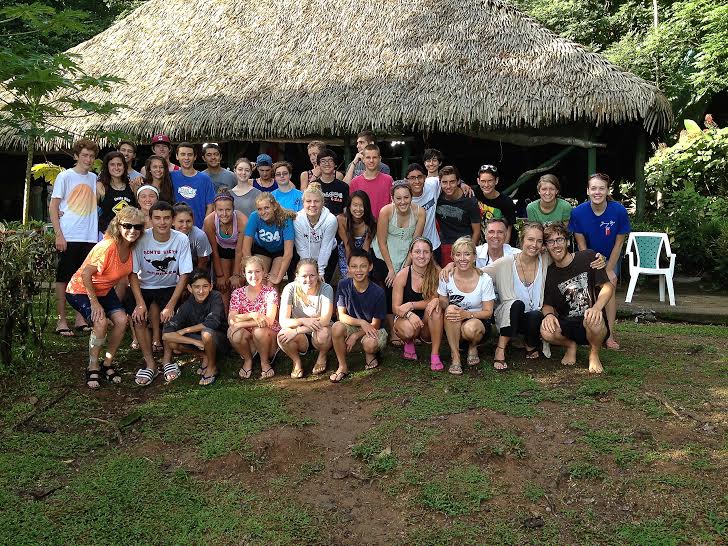 In July and August 2014, MV students had the opportunity to go to Costa Rica.
Sandra Isbell, fondly known as Doña Sandra, organized the two week trip.
The trip included many exciting adventures such as riding horses up the mountain to the cloud forest, exploring the primary rainforests, enjoying the wildlife, and snorkeling with the native sea life.
"We went to an inactive volcano and went zip lining down the whole thing," senior Marianna Del Matto said. "It was called [volcan] Arenal."
"[The trip] was incredible," senior Diana Kryukova said. "Costa Rica is known for its biodiversity so we got to see a bunch of different plants and animals that we wouldn't see here in Danville. It's very green. We were in the rainforest a lot. I remember walking through the mud, I was soaking wet. I was about to complain, but then I was thinking 'When am I ever going to do this again?'"
Isbell and the students also participated in volunteer work and humanitarian projects with Costa Rican children and teenagers.
Diana Kryukova was one of the many students inspired by volunteering who took it to the next level during the trip.
"The first day we did a humanitarian [project] where we worked with kids at an athletic school and did soccer donations and played soccer with them," Kryukova said. "The last thing that we did that was our main focus was going to an at-risk community called "El Carpio."
El Carpio is a slum outside of San Jose, the capital of Costa Rica, home to many impoverished Nicaraguan immigrants who left their country for political and economic reasons, looking for better lives.
"We went to a preschool that was just established there by a woman we called Ms. Nystrom," Kryukova said.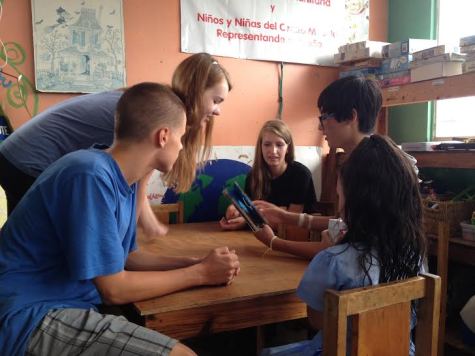 Ms. Gail Nystrom, an American, is the unofficial mayor of the town.
"She has made it her life ambition to make a difference in the community of El Carpio and change it for the better," Isbell said. "She has instilled in them a pride in their community. She has helped build a daycare center for single moms that have to work, an elementary school, a preschool, and is now working to build a youth center."
Nystrom created the Costa Rican Humanitarian Foundation.
"With her, we worked together and got a bunch of donations and crafts," Kryukova said. "We wanted to work with her in some way to help raise money to buy craft supplies, anything that would benefit them or the community, building new roads or painting murals."
This experience sparked an idea.
"The Monte Vista students were very moved by the humanitarian work that we did and they wanted to continue that," Isbell said. "This experience has not only changed the lives of the Costa Rican teenagers and Nicaraguan immigrants, but it has changed the lives of the Monte Vista students who shared their compassion with them."
A group of students created the Costa Rican Humanitarian Foundation Club at MV. There are five founders: Megan Chan, Diana Kryukova, and Chelsea Rodgers (the three co-presidents), Jillian Van Sicklen and Kyle Pedretti with their advisor, Doña Sandra. During the club fair, 70 students signed up to be a part of this club.
While on the trip, Kryukova and her friends found materials and string in a small store. During their down time, they made bracelets with the materials.
"We decided that when we got back to school, we should start a foundation that would really help the proceeds to go to the community," she said. "For the focus of the club, we really want to get a bunch of people together and hopefully start making bracelets, doing something to raise money for the community. That's how we created this [club]. [We] will send the money to Ms. Nystrom."
The trip will prove to be memorable for these students for many years to come.
"I went into the trip, knowing two people, but at the end of the trip the whole group was pretty much a family," Kryukova said. "We took care of each other. I made a lot of new friends."